Ground beef is so delicious and easy to cook with, but sometimes we get caught in the routine of making the same ground beef recipes over and over. Erm, we're looking at you, tacos. Instead, here are some fantastic recipes that will change up your recipe game and throw your tastebuds for a loop in the best way possible! Tonight, pull out some ground beef and get ready to create your new favorite go-to meal that will please every family member.
1. One Skillet Mexican Beef and Rice
An easy and very filling dish that only takes one skillet to create! Anybody else in favor of minimal dishes? Add some guacamole to take this amazing recipe to the next level, or some fresh local veggies to make it come alive.
2. Mediterranean Meatball Gyros Sandwich
It's simple, yet so memorable! Instead of opting for the fast food gyro option at the mall or on the street, head home and create it in your own kitchen. Dice up the produce and pair with a homemade tzatziki sauce to wow your friends and family the next time they come for supper.
3. Beef Stuffed Zucchini Boats
Make a bunch of these on Sunday night to bring to work with you for the whole week. Lunch? Done! Add some veggies in with your ground beef or add them afterward as a topping. It's a flavorful, low-carb way to fill up midday.
4. Single Serve Lasagna In A Bowl
Making lasagna is fantastic for a big group of people, but what about when you are craving that delicious, cheesy food without your friends? This single-serve lasagna is a great option when you're cooking for one. It is also super helpful with picky eaters! Allow each person to make their own lasagna so they have no excuse not to eat it!
5. Individual Cottage Pie with Cauliflower Mash
Another individual dish that will save you time and dishes when it's just you and maybe one other person dining. It will cook quicker and therefore, you can eat sooner! That's a win in our books.
6. Juicy Burger
Homemade burgers are simply unbeatable. These burgers are so simple that they bring us back to the basics of why we first fell in love with hamburgers – quality, juicy meat.
7. Meatloaf Muffins
Meatloaf has never been so chic! These adorable bite-sized meatloaves are colorfully decorated with delicious mashed sweet potato to look like savory cupcakes. Set out as little appetizers or bake them in a regular sized cupcake pan for an entree!
8. Quick & Easy Instant Pot Deconstructed Lasagna
There is no comfort food quite like lasagna and I'm not talking about the frozen version hastily grabbed from the grocery store. I mean, rich, cheesy, homemade lasagna. But it's a lot of work to make it from scratch! Enter this deconstructed lasagna, which is essentially a smashed up version that, while not quite as pretty, tastes identical in a small fraction of the time it would normally take.
9. Thai Beef with Basil
Beautiful and delicious, this ground beef recipe is a completely new way to cook with meat you already know you have in your freezer, while introducing new flavors and spices. Don't forget to garnish with sesame seeds and fresh basil!
10. Stuffed Pepper Pasta Casserole
When stuffed peppers are simply not filling enough, this casserole combines a delicious meal with pasta to create an absolute masterpiece. It's rich and cheesy and not as finicky to make!
11.  Easy One Pot Lasagna Soup
Make a big batch of this soup and freeze for later! It's a quick and easy meal to reheat just in time for unexpected hungry dinner guests to dig into. Plus, it requires only a fraction of the time and effort traditional lasagna takes!
12. Instant Pot Unstuffed Pepper Casserole
This easy weeknight dinner is packed with flavor and is a great way to hide a ton of veggies in your kiddo's meal. It's also a great way to use up those vegetables that have started to soften or wilt in the fridge, so you don't have to throw them out! All in all, a delicious dinner and a tasty new recipe to try if you have an Instant Pot.
13. Chunky Beef, Cabbage, and Tomato Soup
Soup doesn't always have to have super rich or too light to feel like a proper meal. Sometimes it can be the perfect supper! This soup is packed with flavor and low-carb veggies, making it a great candidate for your work week lunches.
14. Korean Ground Beef and Rice Bowls
Rice bowls typically look a little more colorful than this, but you can always add more veggies! Try out this Korean twist on a rice bowl and be sure to eat with chopsticks!
15. Taco Pasta
Tired of tacos? Upgrade your meal to this unreal dish that includes all the things you love about tacos, plus pasta! Even the pickiest of eaters will scarf this dinner down, making it a soon-to-be repeat favorite in your house.
16. Cauliflower and Ground Beef Hash
This Keto-friendly meal is flavorful and makes you feel like you're having a cheat day meal when you're really not! Add some spicy Sriracha sauce to give it an extra kick!
17. Skillet Shepherd's Pie
Make your shepherd's pie in an old school skillet for added iron and an easy clean up after you devour this incredible meal!
18. Greek Burgers
Hamburgers are obviously so delicious, but when you've had them too many times, they can get a little boring. Jazz up your barbecue with this fantastic Greek burger recipe that will take your meal to another level of awesome!
19. Beef Marsala and Scalloped Potato Casserole
Scalloped potatoes are a crowd favorite at any gathering, but add a fun surprising twist to this casserole with some beef marsala for a wonderful new taste and added protein.
20. Punjabi Crunchy Beef Samosa
Munch on these crunchy savory treats before supper or as a side dish! These little bites of Punjabi flavor will become an instant favorite around your home.
21. Easy Weeknight Instant Pot Copycat Hamburger Helper
Clean up the ingredients of this family favorite dinner by making it from scratch in your Instant Pot! It cooks incredibly quickly and has the same flavors that you love with none of the additives of the storebought version.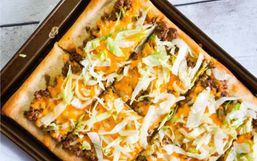 Catering to the ever-changing palates of children can be exhausting. One week they love pasta the next week they hate it!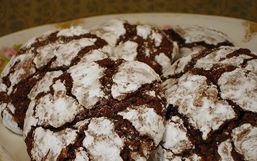 Making desserts for your family can be difficult with a gluten allergy. This is especially hard when making treats for children.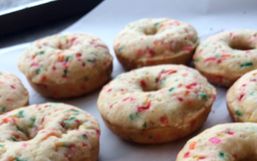 Just because you're gluten-free doesn't mean you can't partake in the occasional doughnut, and making your own...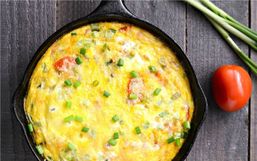 Ground beef can get boring especially if you're enjoying it the same way over and over again.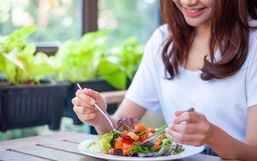 Are you tired of making the same meals over and over again? Perhaps you're feeling uninspired in the kitchen.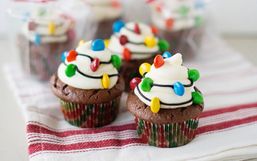 Cupcakes are relished all year round. You can enjoy them for birthdays, holidays, any celebration really, or to treat yourself!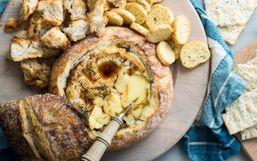 Are you planning a New Year's Eve Party - or at least planning to attend one?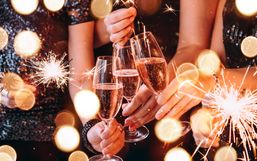 There is no better way to celebrate the end of a year and the fresh new start of a new one than to go all out at a New Year's Eve...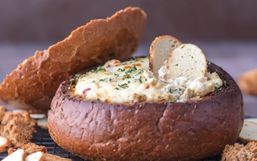 New Year's Eve is an exciting celebration! It's a chance to reflect on the previous year, set goals for the new year, and...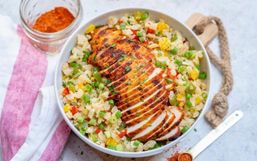 New Year's Eve is an opportunity to reflect on the previous year. For many, ringing in the new year is a chance to start fresh and...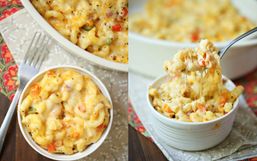 Weight Watchers has reinvented itself over the years and because of that, it is becoming more popular now than ever.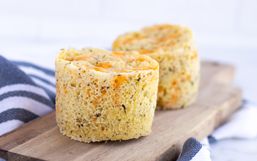 Whether you're a seasoned Ketogenic dieter, or new to the game, you've likely struggled with one major thing - SNACKS.