I have a new favorite food. Couscous. Yes, I know you're probably thinking it's just like quinoa or rice, but let me tell you, it's all about the texture and speed at which it is prepared. When I first bought couscous, I got it because it was cheaper than quinoa. I brought it home, started boiling the water, read the box and was shocked to find that you don't add the couscous until after the pot of boiling water has been removed from the element. You add the couscous, cover the pot with a cloth and leave for 5-7 minutes or until the couscous has expanded. It never gets stuck on the bottom of the pot, which makes cleaning really easy. Now, I'm looking for new ways to eat couscous and I think I've found ten recipes that will knock my socks off, and yours!
1. Honey Chipotle Chicken Bowls
Mmmm, I can't wait to try out this spicy and sweet combination. The home made sauce is what will really take this recipe to the next level for sure.
2
2. Autumn Pearl Couscous
This recipe is great because it has less couscous and more veggies so you can ease your way into loving couscous. It also is a perfect lunch for Autumn.
3
3. Rose Colored Couscous
Who loves bright food that you can Instagram like crazy? Pretty much everyone. This bright color doesn't come from artificial colors, but beets instead!
4
4. Greek Buddha Bowl with Chickpeas and Squash
As you probably know by now, I can never get enough of Greek food! This bowl is so filling and packed with that recognizable greek flavor we all love.
5
5. Strawberry and Couscous Spinach Salad
Needing a summery salad to either suit the season or help you reminisce on what used to be? This strawberry salad is both filling and nutritious.
6
6. Moroccan Couscous with Roasted Vegetables, Chickpeas and Almonds
Take an international approach to your supper this evening with this bright and nutritious couscous salad!
7
7. Southwest Couscous Salad
This southwest couscous salad uses just about everything in your fridge's produce drawer, as well as in your pantry. Not only is it tasty, but very filling.
8
8. Triple Berry Couscous Salad
I'm definitely making this salad tonight! On warm nights when the sun is shining, why not BBQ some chicken and put together a delicious salad like this one!
9
9. Autumn Couscous
Incorporate a little summer into your Autumn with bright mango to accompany the tart cranberries. This salad is perfect for Thanksgiving.
10
10. BBQ Couscous Bowl with Tofu
Staying away from meat? This tofu bowl will blow your mind and fill you with all the energy you need to get through the rest of your work day.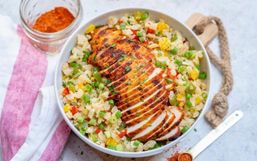 New Year's Eve is an opportunity to reflect on the previous year. For many, ringing in the new year is a chance to start fresh and...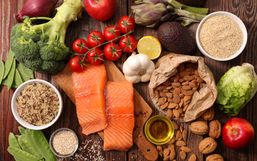 Being comfortable in your body is essential to living a happy life.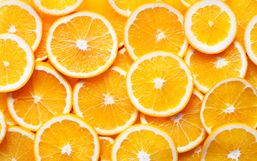 Surely you've heard the word antioxidant thrown around time and time again.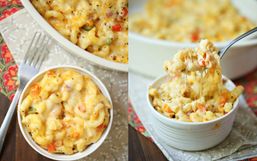 Weight Watchers has reinvented itself over the years and because of that, it is becoming more popular now than ever.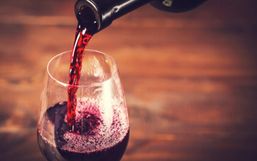 There's no better way to wind down from a busy day than to catch up on your favorite shows with snacks in hand, amirite?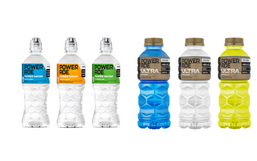 Coca Cola Company unveiled that they are launching two new zero-sugar products to their Powerade brand.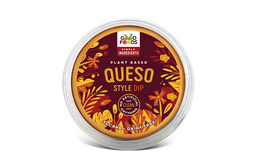 The plant-based diet trend is growing and it shows no signs of stopping!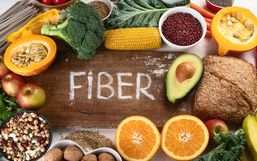 For some, healthy eating is no easy feat. The secret to being successful is to create a balanced approach that allows you to fill...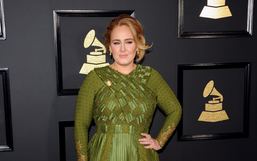 Adele, singer-songwriter and multi-Grammy winner has been making headlines for several years, mostly due to her incredible music...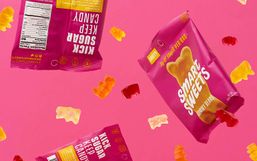 It's no secret that sugar isn't good for you, especially the refined kind we find in sweets.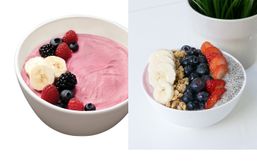 Yogurtland, the leader in self-serve frozen yogurt has no shortage of delicious options.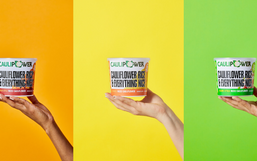 With more people searching for healthier options, companies like CAULIPOWER is committed to delivering.