Popcorn is a versatile snack food that can be paired with so many different combinations of toppings — chocolate, caramel, cheese and even plan old salt & pepper. We scoured the web and found 10 fantastic popcorn dishes posted by some of the most creative foodies online. As you'll see below, popcorn is extremely versatile and will hold up to the wildest of your creative ideas. If you have your own popcorn creation to share, please send it along and we'll be happy to include it here on HalfHourMeals.com. Enjoy! 🙂
#10 – Cinnabon Popcorn
Cinnabon and popcorn, together at last. The Girl Who Ate Everything posted this delicious twist on popcorn that adds pecans, almond bark, white chocolate, cinnamon and vanilla to emulate the delicious taste of a Cinnabon.
#9 – Colored Caramel Popcorn
Risa at Baked Perfection posted this colorful cup of caramel corn that looks like a perfect snack for almost anytime of the day. These would look fantastic at a party and would be a great way to serve individual portions, too!
#8 – Cinnamon Popcorn
This cinnamon popcorn creation from The Finer Things In Life adds a bit of spice and is certainly one of the more creative ways to serve popcorn that we've seen. This would be a great one to serve during a movie on Valentine's Day!
#7 – Chocolate Popcorn
If you've never tried chocolate popcorn before, we suggest you do yourself a favor and munch on some of this as soon as you can! You'll wonder why folks put caramel and cheese on popcorn when they have chocolate as an option! This specific chocolate popcorn dish was found at Simply Scratch.
#6 – Cashew Caramel Popcorn
Cashews add a wonderful element to the ordinary caramel corn, and you might even find these are more addicting than the regular peanuts that are found in treats such as Cracker Jack. Our hats are off to the folks at Oh! Nuts for sharing this treat with the web.
#5 – Chewy Peanut Butter Popcorn Balls
The fine folks at Pillsbury published this unique popcorn treat that brings together some of the finest things in the world — peanut butter, chocolate and popcorn. You'll want to definitely give these a try!
#4 – Popcorn Cake
The foodies at Cookies & Cups came up with this brilliant way to including popcorn and other various treats within a cake. As you can see, this cake looks really unique and would be an excellent way of impressing someone special on their birthday!
#3 – Oreo Popcorn
Oreo cookies + popcorn = pure magic. If you're anything like us, you're staring at this photo and thinking, "I need to make this!". Kudos to the Kerry the Bakergirl for coming up with this delicious spin on two of our favorite snack foods.
#2 – Popcorn Brittle with M&Ms
These delicious popcorn treats look just as good as we're sure they taste! Popcorn brittle with peanuts and M&Ms are the creation of the creative foodies over at TheNewModernMama.com, and we're sure glad they decided to share these with the world! These look extremely easy to make and would be a really great way to impress your guests.
#1 – Caramel S'mores Popcorn
S'mores and popcorn? Is there really anything more amazing than this combination! The creative folks at ThirtyHandmadeDays.com shared this yummy creation and are solely responsible for making us extremely hungry at this very second. We want this popcorn! 🙂
Popcorn is a fantastic snack to munch on when you're watching a movie or just have the munchies but aren't too hungry.
Worried you're spending too much money on takeout? You're not alone!
Are you tired of making the same meals over and over again? Perhaps you're feeling uninspired in the kitchen.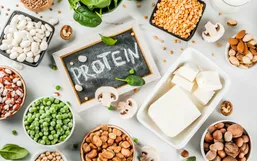 Whenever someone adopts a vegan or vegetarian diet, or just even reduce their intake of animal byproducts, the first question they...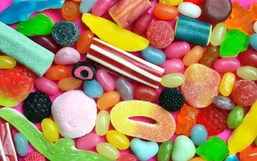 Our bodies can do strange things, especially when it comes to cravings.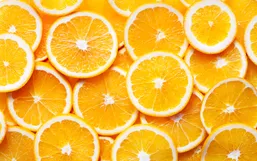 Surely you've heard the word antioxidant thrown around time and time again.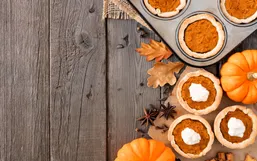 Potlucks are fun for everyone. It's an excellent opportunity for a group of people whether it be family, co-workers or...
Christmas is the perfect time of year to reconnect with family and friends.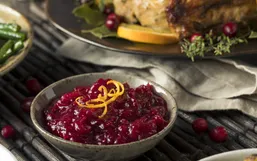 Thanksgiving preparation is hard enough, add in dietary restrictions and then the level of complications keeps rising.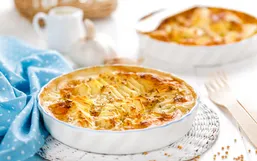 Thanksgiving in its entirety no longer has to rest on the shoulders of the family matriarch.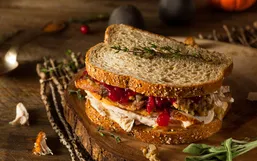 In addition to family time, one of the best things about a holiday like Thanksgiving is the food.
Dessert is and has always been the highlight of any holiday dinner, and this year is no exception.