Whether you're seeking a cleaner eating lifestyle by minimizing the amount of processed foods in your diet, or trying to save money in your budget by making more foods from scratch, condiments are often forgotten about. While it is awfully convenient to purchase costco-sized tubs of mayonnaise and ketchup, there's a unique taste and freshness to enjoying your own homemade variety. Best part is, it will save you money and even taste better. Yes, taste better. Using fresh ingredients you'll even be able to adapt these condiment recipes just to your liking. Adding spices or herbs or adding less sugar than the store-bought kinds of condiments, these recipes are a great jumping off point to cleaning up your fridge and your diet. Here are some top recipes to help you transition and stock your fridge with homemade sauces and condiments the whole family will love.
1. Ketchup
Uh, yeah. It's definitely the top of this list. Basically a food group all on it's own (especially if you have toddlers around). Ketchup is one of the easiest condiments to make at home. With no preservatives, this will last in your fridge for several weeks. Get yourself into canning, and you can make multiple batches to last longer or even give as gifts!
http://cupcakesandkalechips.com/homemade-ketchup/ Photo By: Cupcakes & Kale Chips
2. Homemade Butter
It's sometimes a condiment, it's sometimes a sauce and it's sometimes a cooking oil. Butter is used daily by so many and for good reason, because it's dang delicious. That rich creamy flavor is elevated and brought to life with this homemade version. Once you try fresh homemade butter, never want to go back to store-bought again. Especially once you experience how easy it is to make it yourself.
http://www.cookingismessy.com/2015/08/16/homemade-butter/ Photo by: Cooking Is Messy
3. Mayonnaise
Mayonnaise is a rather useful condiment because not only will it enhance your favorite sandwiches but it's also the base for so many other dips and sauces. What you may not realize is homemade mayo is so simple and easy to make, with only a few ingredients and a few minutes of prep, you've got yourself a fresh batch and it will taste unreal when compared to the store bought varieties.
http://www.tasteslovely.com/easiest-3-minute-homemade-mayonnaise/ Photo by: Tastes Lovely
4. Peanut Butter
In just five minutes you can have your very own homemade peanut butter. Nut butters are actually best when homemade, because you're going to save yourself from all the added sugars and preservatives. This recipe gives you a perfect base that you can build on by adding in flavors as well. Heck, why not mix in some chocolate chips and just eat it with a spoon? No judgement.
http://pinchofyum.com/5-minute-homemade-peanut-butter Photo by: Pinch Of Yum
5. Mustard
Homemade mustard is simply wonderful because it uses a recipe that you can adapt to be spicy or enhanced with honey to make the best mustard you've ever had, completely customized to how you like it. Mustard may be a condiment used on burgers and hot dogs, but it's also used in many recipes as a marinade. Try a homemade version and take your food to the next level.
http://wonkywonderful.com/how-to-make-mustard/ Photo by: Wonky Wonderful
6. Sriracha
If hot sauces were in high school, sriracha would be the prom king (or queen). It's arguably the hottest (pun intended) hot sauce these days, and that's for good reason; it's good on freaking everything! Seriously, even ice cream. While you can buy yourself a big bottle at the store, you can also amp up your hot sauce game with this tasty DIY version.
http://happykitchen.rocks/quick-homemade-sriracha/ Photo by: Happy Kitchen
7. Whipped Cream
Yes, you've probably made whipped cream before, but the problem with homemade whip cream is that it's often a melted liquid mess after only a day. This recipe helps stabilize the whipped cream so you can keep and use it for days. Perfect for enjoying on those leftover desserts, or a little dollop in your coffee, just because. So skip the canned stuff, and go for the real deal.
http://www.errenskitchen.com/how-to-make-whipped-cream-that-holds-its-shape-for-days/2/ Photo by: Erren's Kitchen
8. Salsa
Salsa may seem like too much work to try and make on your own, but the reality is, it's not! With only 10 minutes and some fresh ingredients you can serve up some savory homemade salsa for your guests, or can it to enjoy that fresh taste in the icy depths of winter.
http://thebakermama.com/recipes/easy-homemade-salsa/ Photo by: The Baker Mama
9. Nutella
Have you ever heard the saying "you can't make everybody happy, you aren't a jar of nutella?" Well, what if you can make your own nutella, and share an endless source of the spreadable happiness in a jar? Then maybe, you just can make everybody happy! This recipe is also only TWO ingredients. TWO. Can you guess which ones?
http://thealmondeater.com/2016/02/two-ingredient-homemade-nutella/ Photo by: The Almond Eater
10. Buffalo Hot Sauce
Buffalo hot sauce is often referred to as "buffalo wing sauce" but oh my, it's so much more than wing sauce. Mixed into dips, poured on pizza, roasted with vegetables, it's a necessary condiment! Best of all, and you can absolutely make it at home!
http://www.honeyandbirch.com/homemade-buffalo-sauce/ Photo by: Honey & Birch
When it comes to preparing for a big date or event, we have so much to think about.
Canada Day is coming up and we can't wait to celebrate! But, what makes Canada so special anyway?
Charcuterie boards may not be new but they have become one of the hottest food trends as of late and for good reason!
Mmm... nothing quite beats tender chicken wings smothered in your favorite sauces.
It's finally Autumn and we are able to sip out Pumpkin Spice lattes, cozy up by the fire and eat that warm comfort food with loved...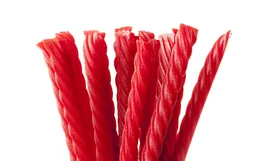 By now I think it is fair to say almost everyone knows what it means to be gluten-free.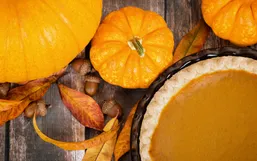 When I think about pumpkins I often find myself reminiscing or wishing it was the season of Fall.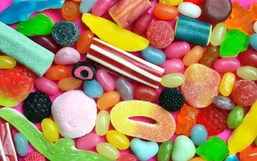 Our bodies can do strange things, especially when it comes to cravings.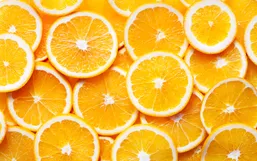 Surely you've heard the word antioxidant thrown around time and time again.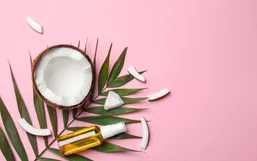 Coconut oil is an incredible natural oil to be keeping in your kitchen.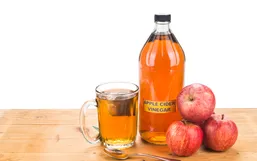 When it comes to the natural health community, apple cider is most likely the most popular type of vinegar and for good reason!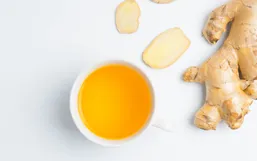 Ginger has been used for thousands of years to treat minor illnesses.