The first time I ever had a fig, I thought my whole world had changed. Truthfully, it had! These thick skinned sweet fruits had a candy-like seeded texture on the inside and a taste unmatched by any other fruit. It's mild in taste, with just enough flavor to compliment some really amazing dishes. Chances are, you just may not know where they best fit on a menu. So here's some recipes to get you grabbing a small basket of them next time you see them (and grab them quickly, sometimes they can be hard to find!).
1. Fig & Proscuitto Pizza
This was the first way I ever experienced figs in a savory dish. A fig and proscuitto pizza, drizzled with balsamic sauce is a balancing of flavors that made this forever my favorite way to order pizza when available on a menu.
2. Fig Almond No Bake Energy Bites
Incredibly easy to make, these vegan + gluten free energy bites are the perfect thing to combat those unhealthy cravings. In only 15 minutes you can make these at home with only 6 ingredients.
3. Small Batch Fig Honey Jam
It's rustic and thick, with honey and vanilla and there's no pectin or even canning required for this recipe.
4. Raw Fig, Cherry Lavendar & Honey Cake
This cake is so picturesque it's almost too pretty to eat. But who are we kidding? We're totally going in, fork first. Shockingly enough, this recipe is raw, dairy free, gluten free and refined sugar free with vegan alternatives to honey as well!
5. Beef & Fig Skewers
Gearing up for BBQ season, easy to prepare and serve barbeque dinners are where it's at! These unique kabobs are made from steak, red onion, figs and a homemade marinade to tie it all together.
6. Baked Brie With Figs, Walnuts & Pistachios
Baked brie is often paired with fruits and nuts, simply baked and served, it's a high end appetizer you're guests will swoon over.
7. Caramelized Onion, Prosciutto & Fig Quesadilla
A quesadilla filled with fig jam, cheese, caramelized onions and prosciutto. Unreal.
8. Fresh Fig, Arugula & Goat Cheese Salad
Arugula is an amazing salad base, for it's peppery taste that balances so well with a vinaigrette and sweet toppings. With fresh figs, goat cheese, blackberries, walnuts and a honey dijon vinaigrette, it's a perfect pairing for a side of grilled steak, or lovely all on it's own.
9. Fig & Honey Snack
With a base of a vanilla butter cake, it's spread onto a sheet pan and baked with honey, topped with figs, then drizzled with more honey for serving. It's the perfect small dessert that's beautiful to serve.
10. Cinnamon, Chocolate & Fig Rolls
A vegan cinnamon roll recipe that rolls up dark chocolate, cinnamon and sliced figs all into one amazing pull apart breakfast/dessert/anytime food.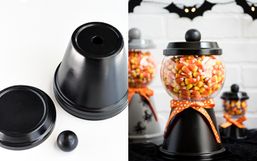 Holidays are fun and only come once a year so this year go all out and host an epic Halloween party!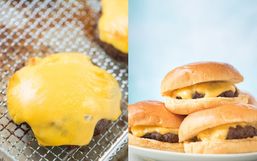 Kitchen gadgets are getting more and more impressive every year. The Instant Pot has been the most sought after kitchen appliance...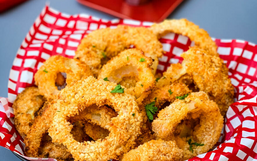 Everyone and their besties have an Instant Pot pressure cooker these days, and if you don't have one yet, you really need to get...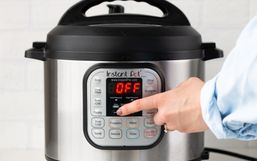 Do you know what FOMO is? Fear of missing out. I've been experiencing it ever since everyone under the sun got an Instant Pot for...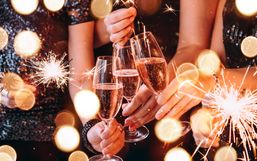 There is no better way to celebrate the end of a year and the fresh new start of a new one than to go all out at a New Year's Eve...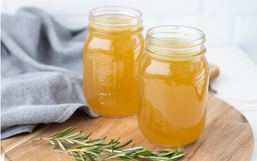 So, you're sick in bed and your stomach is grumbling and you don't know what to eat that won't make you throw up.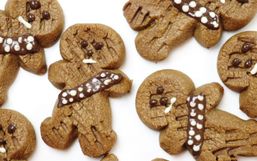 A long time ago in a galaxy far, far away… ...is a party you better get creating a menu for!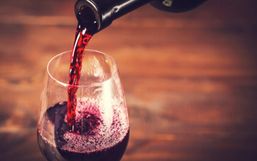 There's no better way to wind down from a busy day than to catch up on your favorite shows with snacks in hand, amirite?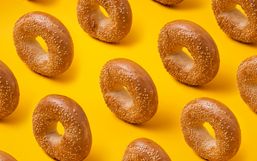 Mark your calendars, National Bagel Day is happening on January 15th, 2020 which means you get to score delicious deals!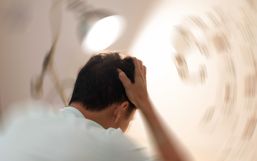 Many people are seeing great success with the keto diet and though a lot of us thought this would be a soon-to-go fad, this keto...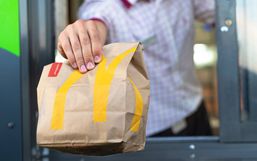 Nothing quite compares to a good ole homecooked meal but sometimes life gets busy. That's where fast-food comes in!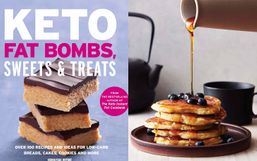 Following a diet is never easy -- it requires planning, motivation, and most of all, dedication.