The first time I ever had a fig, I thought my whole world had changed. Truthfully, it had! These thick skinned sweet fruits had a candy-like seeded texture on the inside and a taste unmatched by any other fruit. It's mild in taste, with just enough flavor to compliment some really amazing dishes. Chances are, you just may not know where they best fit on a menu. So here's some recipes to get you grabbing a small basket of them next time you see them (and grab them quickly, sometimes they can be hard to find!).
1. Fig & Proscuitto Pizza
This was the first way I ever experienced figs in a savory dish. A fig and proscuitto pizza, drizzled with balsamic sauce is a balancing of flavors that made this forever my favorite way to order pizza when available on a menu.
2. Fig Almond No Bake Energy Bites
Incredibly easy to make, these vegan + gluten free energy bites are the perfect thing to combat those unhealthy cravings. In only 15 minutes you can make these at home with only 6 ingredients.
3. Small Batch Fig Honey Jam
It's rustic and thick, with honey and vanilla and there's no pectin or even canning required for this recipe.
4. Raw Fig, Cherry Lavendar & Honey Cake
This cake is so picturesque it's almost too pretty to eat. But who are we kidding? We're totally going in, fork first. Shockingly enough, this recipe is raw, dairy free, gluten free and refined sugar free with vegan alternatives to honey as well!
5. Beef & Fig Skewers
Gearing up for BBQ season, easy to prepare and serve barbeque dinners are where it's at! These unique kabobs are made from steak, red onion, figs and a homemade marinade to tie it all together.
6. Baked Brie With Figs, Walnuts & Pistachios
Baked brie is often paired with fruits and nuts, simply baked and served, it's a high end appetizer you're guests will swoon over.
7. Caramelized Onion, Prosciutto & Fig Quesadilla
A quesadilla filled with fig jam, cheese, caramelized onions and prosciutto. Unreal.
8. Fresh Fig, Arugula & Goat Cheese Salad
Arugula is an amazing salad base, for it's peppery taste that balances so well with a vinaigrette and sweet toppings. With fresh figs, goat cheese, blackberries, walnuts and a honey dijon vinaigrette, it's a perfect pairing for a side of grilled steak, or lovely all on it's own.
9. Fig & Honey Snack
With a base of a vanilla butter cake, it's spread onto a sheet pan and baked with honey, topped with figs, then drizzled with more honey for serving. It's the perfect small dessert that's beautiful to serve.
10. Cinnamon, Chocolate & Fig Rolls
A vegan cinnamon roll recipe that rolls up dark chocolate, cinnamon and sliced figs all into one amazing pull apart breakfast/dessert/anytime food.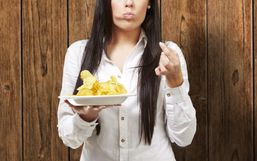 Joking and talking about being gassy can be hilarious, but when it happens to you especially if it's a frequent occurrence, it...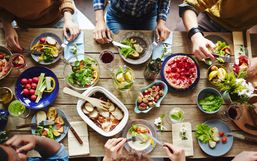 Do you remember the Canada's Food Guide rainbow that you would learn about in health class as a student? Who could forget it?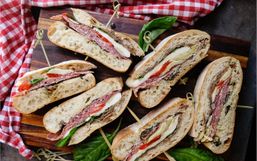 Summer is one of the most sought-after seasons of the year. If you experience cold winter months then you surely appreciate those...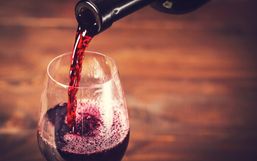 We've all heard it before "be sure to get a good night sleep". But do you know how important that statement really is?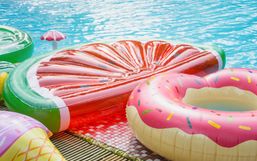 As soon as the warm weather hits it's time to hit the pools and the beaches!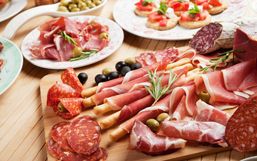 Stay clear of the sun, don't smoke, get adequate sleep, and limit your stress is all you need to prevent accelerated aging, right?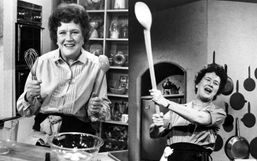 Julia Child is one of the most iconic chefs in the world, and for good reason.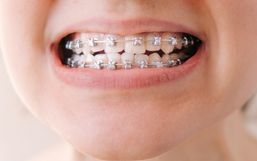 Preparing for braces can be both exciting and intimidating. It's exciting because you know the end result will be well worth the...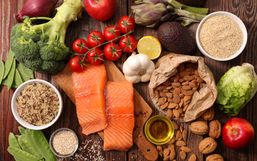 Being comfortable in your body is essential to living a happy life.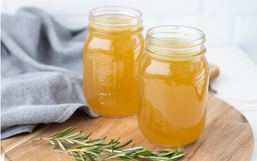 So, you're sick in bed and your stomach is grumbling and you don't know what to eat that won't make you throw up.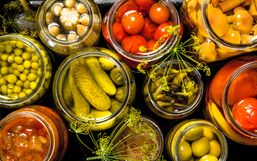 Keeping your pantry stocked with essential items is always a good idea because with the right ingredients you can whip a delicious...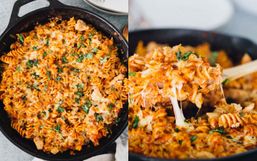 Stocking your pantry with nonperishable items is a great way to ensure you have ingredients readily available.