First and foremost, Happy Birthday, Wendy's!
In honor of their 50th birthday, Wendy's is celebrating with the release of their first new Frosty flavor ever. We all know the classic chocolate and vanilla frosty's are delicious but get ready for this new exciting flavor, the Birthday Cake Frosty!
https://www.wendys.com/ Source: Wendy's
The new Frosty flavor is a combination of the classic creamy vanilla Frosty with the flavor of birthday cake. But wait, it gets better. They're also releasing a Birthday Cake Frosty Cookie Sundae! This treat features the new Birthday Cake Frosty and is topped with sugar cookie pieces and sprinkles. While the sundae is only available in one size, the Birthday Cake Frosty is available in junior, small, medium, and large sizes.
Keep in mind, both the Birthday Cake Frosty and the Birthday Cake Frosty Cookie Sundae are only available for a limited time and at participating locations so be sure to get yours while you can!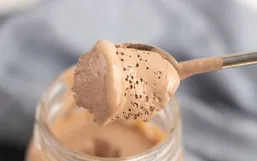 We love a good copycat recipe here at Forkly and this Wendy's chocolate frosty is no exception!
Father's day is fast approaching - do you know what you're going to do to make this Father's Day special for your dad?
It's less than a week until Father's Day - do you know what you're going to do to make this year special for your dad?
Here at the Half Hour Meals headquarters, we try to eat healthy. We really, really try.
Some dad's supply a full income for the family, some are grill masters while others seem to be a walking world encyclopedia.
When Father's day rolls around it's hard to decipher what you can do for him that adds up to all his hard work he's done for the...
Father's Day is nearly here and restaurants around the country want to help you celebrate the special guest of honor!
Summer is officially here and what better way to treat yourself and stay cool than with a refreshing beverage in hand!
Starbucks is not only renowned for their delicious coffee but they have a drink for everyone whether you're a chocolate fan or...
Hard seltzers have become the trendiest drink as of late and for good reason!
It's time to check your freezers because over 59-thousand pounds of fully cooked frozen chicken nuggets are being recalled due to...
Your 4th of July celebrations may look a little different this year but that doesn't mean you still can't enjoy delicious food and...