Needing to buy that perfect gift for your Mom or Dad? How about a brother or a sister? It's easy to get them something generic like chocolates and a gift card to the movies, but if you think about something they love and pick something that represents that, you're going to do much better. Consider this, do you have a beer lover in your friend group or family? They don't just like beer, but are passionate about how it's made and everything that goes with the beer drinking experience? Instead of chocolate, get these loved ones some creative and funny gifts that spark their love for beer even more. They will definitely thank you for it! To help you get started, check out these amazing gifts for the Beer Lover in your life.
1. Suzy Beer Mitt
Cold never deterred anyone from a good lager. Don't let the Beer Lover's fingers freeze off by the fall or winter bonfire – gift them with this cozy mitt!
?Buy it: http://amzn.to/2eJIhul
2. Beer Can Roaster
Turn your Beer Lover into a food connoisseur and chef. This beer can roaster helps them infuse their summer supper with all the flavors their favorite beverage provides.
?Buy it: http://amzn.to/2xb7t8A
3. Beer Savers
Don't let your loved one's favorite drink go to waste! These beer savers are great for when it's top to cap it off on the drinks for one night!
?Buy it: http://amzn.to/2eGughm
4. Bottle Cap Catcher
Avoid having bottle caps strewn all over your Beer Lover's house after a party with this chic bottle cap catcher.
?Buy it: http://amzn.to/2wJfJcC
5. Dog Beers Sign
Well anyone will appreciate this humor!
?Buy it:  http://amzn.to/2wIOqz9
6. The Beer Bible
Beer is not just a drink, it's a way of life.
?Buy it:  http://amzn.to/2w8gutX
7. Brooklyn Brew Shop Beer Kit
Have your Beer Lover try their hand at making their own beer! Keep expectations low, and encouraging words high!
?Buy it: http://amzn.to/2wIoNyt
8. Alcohol Kitchen Towels Set
Get the party started with some nifty and punny kitchen towels.
?Buy it:  http://amzn.to/2gMDBsf
9. Red Cup Living Mug
Make the Red Solo Cup last longer than one party!
?Buy it:  http://amzn.to/2w7CSns
10. Beer Socks
Keep those toes toasty with a simple sock containing a straightforward, and ongoing request.
?Buy it: http://amzn.to/2gO0YRV
Forkly.com is a participant in the Amazon Services LLC Associates Program, an affiliate advertising program designed to provide a means for sites to earn advertising fees by advertising and linking to Forkly.com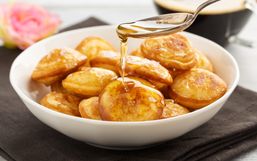 Many of us are looking for ways to stay busy and entertained while being stuck at home.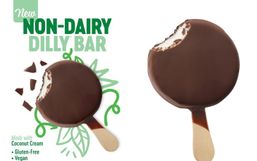 With lactose allergies and vegan diets on the rise, more restaurants are adding innovative products to cater to their customer's...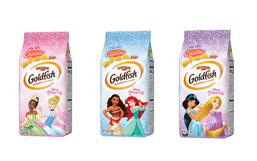 Get ready Disney fans, now you can channel your inner Disney Princess with tasty snacks!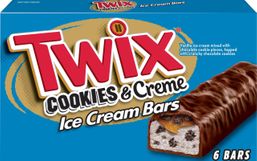 Nothing quite beats enjoying a refreshing treat on a hot summer day!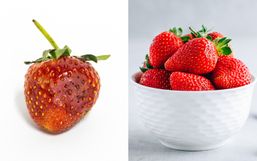 Nothing quite compares to eating a bowl of fresh strawberries but that sweet fruit never seems to last as long as we want it!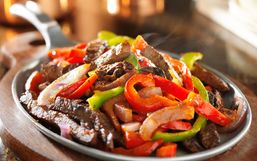 While the dine-in option remains temporarily closed in some restaurants, there are still ways you can score your favorite foods!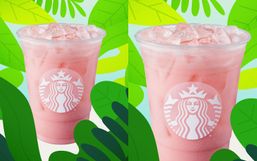 Warmer weather is officially on the horizon and to celebrate, Starbucks just released its refreshing summer menu.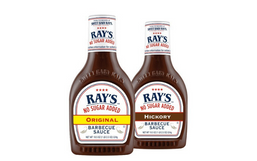 Summer is just around the corner and we all know what that means grilling season is coming too!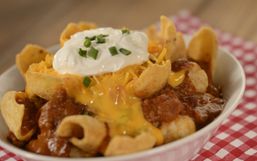 With the Disney parks temporarily closed, Disney has been thinking of fun and innovative ways so you can feel like you're at...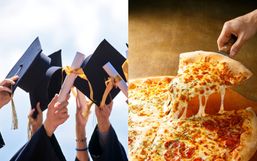 Graduation ceremonies are being canceled all over the country which means graduates will have to celebrate a little differently...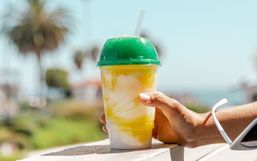 Summer is just around the corner and to make sure you're ready, Taco Bell is unveiling a refreshing drink featuring sweet...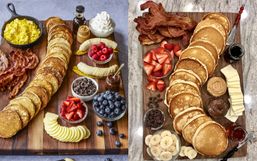 Charcuterie boards have become so popular over the last few years. They're Instagram-worthy, full of delicious offerings and great...