Happy National Ketchup Day! I love a little ketchup on my eggs, grilled cheese, macaroni and cheese and a whole pile of other foods. It's my favorite condiment. But have you ever considered incorporating ketchup into some delicious meals as an ingredient instead of a topping? It adds great flavor to many recipes and is basically undetectable in a lot of dishes. So pull out your ketchup and get ready to make an amazing supper for this Monday night.
1. The Best Cocktail Sauce Ever
While it's still a sauce, it definitely is hard to tell that the base of this gourmet sauce is ketchup. Serve at a dinner party and your guests won't have a clue that ketchup is part of the equation.
2. Campfire Whisky BBQ Chicken
When you're camping, ketchup is always present. Make some flavorful chicken legs with the help of a little ketchup and you will be glad ketchup flavored your meal.
3. Glazed Mini Meatloaves
How cute are these mini meat loaves? We are crazy about anything mini, but these meat loaves are our favorite. Ketchup takes these little guys to the next level so that they are truly the meat loaf that no one can forget.
4. Sloppy Joes
Who doesn't love a good sloppy joe? These sandwiches are great for cheat day and are very easy to make when you're just not in the mood to cook.
5. Meatloaf Wellington
Impress guests with this well made Meatloaf Wellington that is unforgettable and looks restaurant worthy. No one will guess there is ketchup inside the bundle of goodness.
6. Baked Asiago Green Bean Fries and Spicy Tomato-Basil Ketchup
Looking for an healthy alternative to french fries? These Baked Asiago Bean Fries will help you with that goal and is paired perfectly with some new and improved ketchup. You'll be reaching for second servings of this appetizer every time!
7. Baked Meatballs
Meatballs are an easy go-to supper for a busy weeknight.  You can eat them on their own, throw them in with spaghetti or serve on some rice. No matter how you serve it up, you wouldn't believe that there is ketchup in them!
8. Sweet and Sour Chickpeas with Peppers
This supper looks SO good. Who would have thought that ketchup would be present in the fancy little dish? Pile your plate high with this high protein supper that will satisfy those hunger pangs.
9. Grilled Huli Huli Chicken
This chicken is sweet and a little ginger-y to give you a perfect balance of flavors. It will go wonderfully with some rice and roasted veggies or with a fresh summer salad.
10. Bacon Wrapped Mini Meatloaf
For those people who love an extra little twist to meatloaf will love this bacon wrapped wonder that contains our favorite condiment: KETCHUP! Enjoy this meal dressed up on a dinner plate or as an appetizer at a party.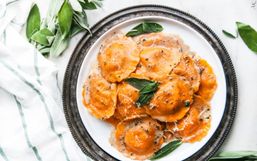 Many enjoy the season of summer because of the warm weather, longer days, fresh meals, and of course the trips to the beach.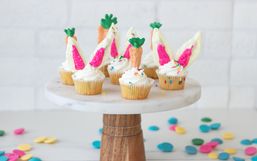 Easter is almost here and to get you into the holiday spirit we're sharing fun Easter snacks that your kids will actually want to...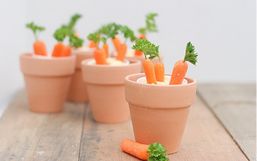 Make Easter fun for kids by whipping up cool and festive snacks.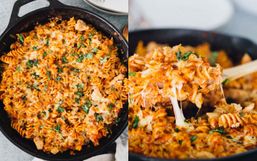 Stocking your pantry with nonperishable items is a great way to ensure you have ingredients readily available.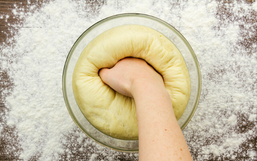 Carbs - the spice of life, am I right? And there is perhaps no carb the world collectively loves more than bread.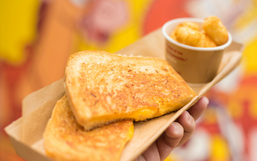 Good news Disney fans, Disney is sharing more ways for you to enjoy their iconic treats at home.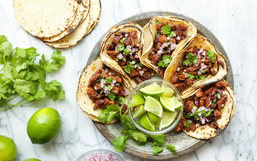 Cinco de Mayo is an annual celebration that takes place on May 5.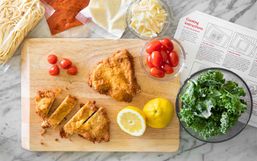 Most restaurants have temporarily closed their dine-in option but that isn't stopping them from making sure their fans get their...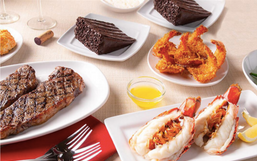 Moms are wearing more hats this year especially with having everyone home more than usual.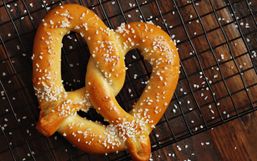 Your favorite soft pretzel franchise just announced they're selling DIY At-Home Pretzel Kits so you can make those iconic pretzels...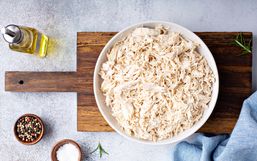 A lot of people have been using their extra time at home in the kitchen and this had led to many viral food trends.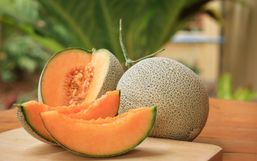 Summer is officially here and for many, that means an abundance of fresh local fruit is now available!