Portion Control and Meal Planning are two concepts that may either make you feel motivated, or make you feel hopeless. Meal Planning is a wonderful way to cut down your grocery bills because you are only purchasing the items you know you'll need. It can seem daunting when you are running around all weekend with a million and one plans, but if you take even ten minutes to decide what's on the menu this week, you will be thanking yourself on Wednesday. When it comes to portion control, it's a lot less fun, but it can be very helpful to help you get into great shape. It can be difficult at the beginning, but with the proper supplies, you'll be portioning your way to feeling amazing. To get started, check out these products that will not only make your life healthier, but easier as well.
1. What To Eat Magnetic Pad
I cannot stop using this What To Eat notepad. It sticks to our fridge and everyday after work all I have to do is look at the menu and know what to make.
?Buy it: http://amzn.to/2wuLhBr
2. Rustic Chalkboard Menu
A chalkboard is a great alternative to a notepad and adds a little character to your home. Use chalk markers with fun colors to create a custom restaurant menu for just your family.
?Buy it:  http://amzn.to/2jwXZyf
3. Fit Tracker Mini Meal Prep Containers
These containers are seriously lifesavers. They stay shut, are durable and can hold the perfect amount of food you need at lunch each day.
?Buy it: http://amzn.to/2ycEQ7Z
4. The Everything Healthy Meal Prep Cookbook
Needing some inspiration for meal prep? This cookbook has your back! From tacos to pasta, you will forget you are even eating healthy with these mouth watering recipes.
?Buy it: http://amzn.to/2eZ3Wig
5. 
Monthly Weekly Daily Undated Goal & Life Journal
Journalling your progress can be so motivating! Bring this life journal wherever you go to document your progress in all areas of your life. Setting goals and watching yourself achieve them are a major part of the journey to life change.
?Buy it: http://amzn.to/2wuxACp
6. 
Reusable Silicone Food Preservation Bag 
Got leftovers? Use these reusable bags to store away your scrumptious leftovers for another day. Pop in the freezer to keep for longer.
?Buy it: http://amzn.to/2x4xqUl
7. Meal Trax Portion Control Dinner Plate
These dishes look normal from far away, but up close, they're lifesavers. This plate guides you to fill half your plate with greens, and doesn't let you overdo it with your protein or carbs.
?Buy it:  http://amzn.to/2x1Jh84
8. Grocery List
Once you've made your menu, it can take a while to write down all the ingredients you need to buy each week. Use this grocery list to checkmark the items you need to pick up before you head out the door.
?Buy it: http://amzn.to/2fopCW2
9. Pro Vegetable Chopper
Chopping veggies can take so much time when you're making multiple meals. With the press of a lever, you can have your onions, apples, cucumbers or tomatoes sliced in seconds.
?Buy it:  http://amzn.to/2wv4ZNg
10. Spiralizer
Craving pasta? Spiralize your favorite veggies to create a healthy alternative. I never thought this was going to fly with my carb loving husband, but I have to tell you, he loves spiralized zucchini!
?Buy it:  http://amzn.to/2fp0Y7H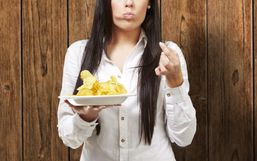 Joking and talking about being gassy can be hilarious, but when it happens to you especially if it's a frequent occurrence, it...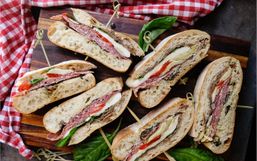 Summer is one of the most sought-after seasons of the year. If you experience cold winter months then you surely appreciate those...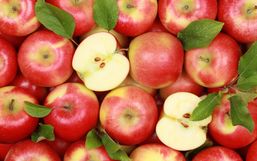 Bloating happens when the stomach becomes swollen after eating and that feeling is never a fun experience.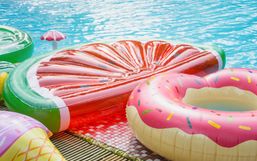 As soon as the warm weather hits it's time to hit the pools and the beaches!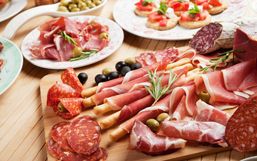 Stay clear of the sun, don't smoke, get adequate sleep, and limit your stress is all you need to prevent accelerated aging, right?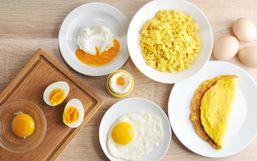 Here's the thing, we tend to put a lot of emphasis on what we shouldn't be eating but it's time the foods we really should be...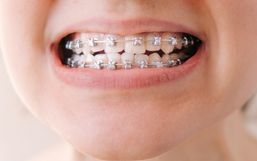 Preparing for braces can be both exciting and intimidating. It's exciting because you know the end result will be well worth the...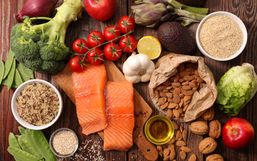 Being comfortable in your body is essential to living a happy life.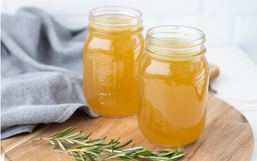 So, you're sick in bed and your stomach is grumbling and you don't know what to eat that won't make you throw up.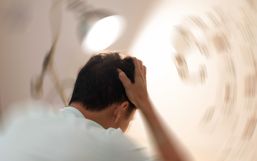 Many people are seeing great success with the keto diet and though a lot of us thought this would be a soon-to-go fad, this keto...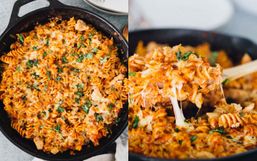 Stocking your pantry with nonperishable items is a great way to ensure you have ingredients readily available.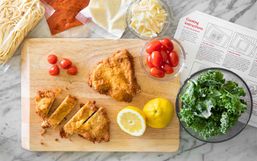 Most restaurants have temporarily closed their dine-in option but that isn't stopping them from making sure their fans get their...