We all know that chocolate is not safe for dogs, but thankfully – there's this legume called carob that mimics chocolate, is safe for dogs and allows us to make them a homemade treat, easily that they will absolutely LOVE.
Carob mixed with peanut butter, peanuts and topped with dog biscuits makes a snap-worthy bark that you can make, break, bag and gift to your favorite furry friends.
Be warned: carob still has sugar in it and just like kids, dogs can get some energy from these treats! So, as much as they beg for them, try not to overfeed them!
If you're looking for more guidance on dog-safe foods, read this article on what foods you should never feed your dog HERE. 
Ingredients
2 cups carob chips
1/2 cup smooth peanut butter (be sure that Xylitol is not listed in the ingredients as it's toxic to dogs)
1/2 cup unsalted peanuts
1 tbsp honey
1 cup mini dog biscuits
Equipment
Parchment lined sheet pan
Microwave safe mixing bowl
Method
Melt your carob chips in 30 second intervals in the microwave, using a microwave-safe mixing bowl, stirring between.
Add in peanut butter, peanuts and honey, and continue to mix until everything is well blended.
Spread out the mixture onto a parchment-lined sheet pan and top with mini dog biscuits of your choosing.
Let chill for 10-15 minutes to set.
Once set, break apart and bag or store in containers in the fridge or freezer for best long-lasting treats!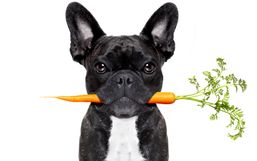 Dog owners know too well how hard it is to resist the adorable faces of their little furbabies, especially when they're begging...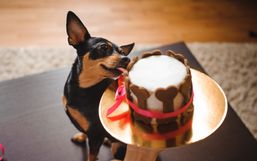 When it comes to home-baked goodies, there's one family member who often gets overlooked - the dog!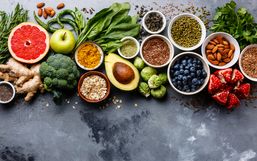 Every new year comes new diet trends and we're on a mission to discover what they are and help you understand why they're...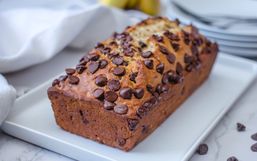 Many people are using their extra time at home to create delicious creations in the kitchen.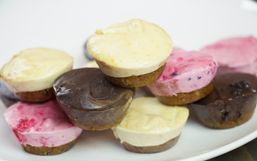 For many, cheese is one of the hardest foods to give up when you adopt a vegan diet, no matter the reason you've decided to cut...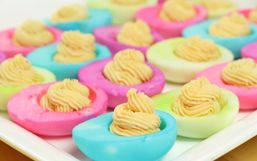 Color-dying eggs at Easter is most definitely a beloved holiday tradition. Eating eggs, is too.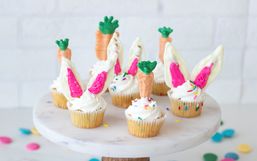 Spring has sprung and Easter is right around the corner! Whether it's a cute treat for your kiddo's class, an office potluck, or...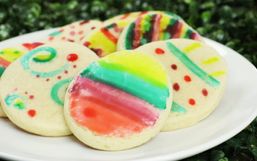 With Easter right around the corner, sugar cookies are springing their way back into our lives.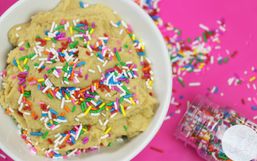 A while back we dove into the world of dessert hummus with a chocolate version that reminded us of brownie batter.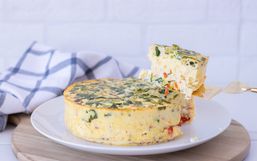 Leisurely weekends are my favorite because it's a chance to unwind and relax.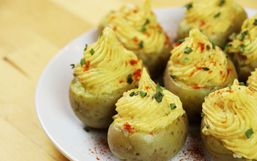 Looking for a new way to serve up an easy, yet impressive appetizer for your next meal or potluck?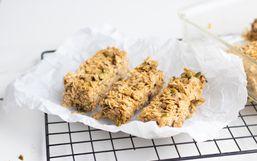 Granola bars are perfect for so many moments: breakfast time; an at-work or school-safe snack; a picnic, playground, or...