The Half Hour Meals' 2012 Culinary World Tour continues its journey, this time stopping off at the United States of America. This is the second article of ten that will delve into the culinary world of famous Summer Olympic countries. Read our recipes from these cultural meccas and submit your own!
The United States of America is one big melting pot of cultures. Known for it's Hollywood culture and Miami beaches, there is much more to this country than meets the eye. In this article we touch on all sides of the United States. Join us for our culinary journey across this great nation!
| | |
| --- | --- |
| 1. Lemonade. While lemonade can be found in many different cultures, the fresh squeezed lemonade stand is a very American idea. Give this drink a try on hot summer days for a refreshing flavor. | |
| 2. Mint Julep. This chilled drink is made from Bourbon whiskey, mint, and sugar. This Southern drink is the official drink of the Kentucky Derby, where over 120,000 mint juleps are served in a two day period. | |
| 3. Stuffed Mushrooms. A classic American appetizer, the humble stuffed mushroom packs a lot of flavor. Button mushrooms are packed with bacon and cream cheese and baked in the oven until delicious. | |
| 4. Sloppy Joes. A sloppy joe is a meat mixture with a tomato based sauce, served on a soft bun. It was invented in Iowa as a variation on a "loose meat" sandwich. The tomato sauce gives it a tangy kick. | |
| 5. Grilled Steak. There is not much more american than a good Steakhouse. Grill a beautifully aged cut of beef on a charcoal grill with just a little salt and pepper for a pure, meaty taste. | |
| 6. Catfish. In the Southern United States, catfish is widely eaten and considered a delicacy. On June 25th, 1987, President Ronald Reagan declared it National Catfish Day in celebration of this dish. | |
| 7. Buffalo Wings. Buffalo wings were created in Buffalo, New York, where they simply refer to them as "wings". The sauce is equal parts hot sauce and butter and is deliciously spicy. | |
| 8. Oysters Rockefeller. These baked oysters are topped with herbs, butter, breadcrumbs, and different alcohols. This special recipe was created in New Orleans and the maker took the ingredient list to his grave. | |
| 9. New York Style Cheesecake. The New York-style cheesecake is rich and thick with a very creamy texture. It is very dense so only try a thin piece at a time! | |
| 10. Apple Pie. There is an expression, "as American as apple pie" and this is very true. Try apple pie with a piece of cheddar cheese for a down home classic flavor. | |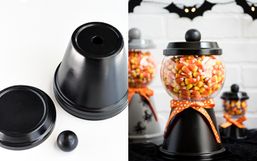 Holidays are fun and only come once a year so this year go all out and host an epic Halloween party!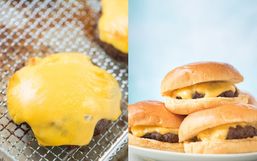 Kitchen gadgets are getting more and more impressive every year. The Instant Pot has been the most sought after kitchen appliance...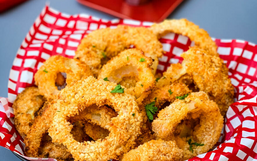 Everyone and their besties have an Instant Pot pressure cooker these days, and if you don't have one yet, you really need to get...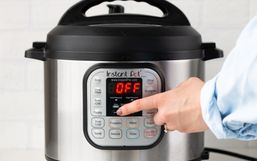 Do you know what FOMO is? Fear of missing out. I've been experiencing it ever since everyone under the sun got an Instant Pot for...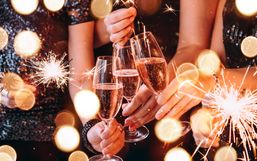 There is no better way to celebrate the end of a year and the fresh new start of a new one than to go all out at a New Year's Eve...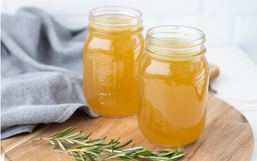 So, you're sick in bed and your stomach is grumbling and you don't know what to eat that won't make you throw up.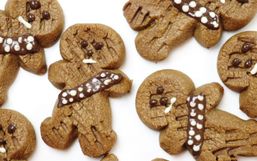 A long time ago in a galaxy far, far away… ...is a party you better get creating a menu for!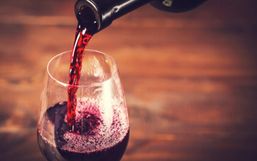 There's no better way to wind down from a busy day than to catch up on your favorite shows with snacks in hand, amirite?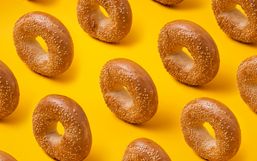 Mark your calendars, National Bagel Day is happening on January 15th, 2020 which means you get to score delicious deals!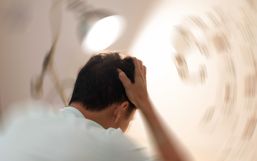 Many people are seeing great success with the keto diet and though a lot of us thought this would be a soon-to-go fad, this keto...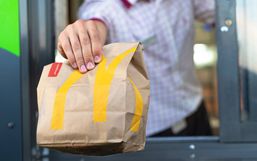 Nothing quite compares to a good ole homecooked meal but sometimes life gets busy. That's where fast-food comes in!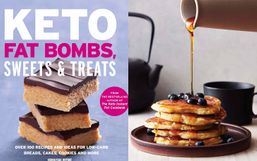 Following a diet is never easy -- it requires planning, motivation, and most of all, dedication.