Honey – nature's natural sweetener. We love our Honey Nuts Cheerios, and pairing it with peanut butter, but we have found some more creative ways to cook and bake with it! We have some honey-licious recipes are listed below that will cover the majority of your meals throughout the day. So pre-heat your oven and whip out a big bottle of honey. You are about to discover your new favorite foods!
1. Honey Garlic Shrimp
Shrimp + Garlic + Honey = Success every time! This dish is great to cook for supper and pack in lunches for the next day.
2.  Baked Pears with Walnuts and Honey
Needing a lighter dessert to satisfy that sweet tooth? This recipe is straightforward and gourmet at the same time. We love recipes like that!
3. Honey Glazed Salmon
Salmon is full of those healthy fats we know and love. Finish it off with a light layer of sweet honey and you are ready to dig in! The guilt free recipe is sure to hit the spot after a long day at work.
4. Baked Goats Cheese Rolls with Honey and Thyme
This salty and sweet appetizer will take dinner guests by surprise with it's originality and simplicity. Serve this at your next dinner party to get a raving review.
5. Butternut Squash with Cranberries and Feta
A delicious side dish or main that could be taken to the next level with chicken or salmon. The best recipes always happen when delicious ingredients are combined to make a masterpiece, and this one is no exception.
6. Ethiopian Honey Bread
Looking to try something new? This has your name written all over it. It's simple taste will ease you in to cooking around the world, but we can bet that your family will be reaching for seconds!
7. Melopita (Honey Pie)
This dessert can be fully completed in an hour or less. Need we say more? Melopita is served in Greece as a popular dessert and we know why it's so popular! It's irresistibly good.
8. Lavender Honey Ice Cream
A fancy and refreshing treat on a warm spring or summer day. Everything is better when it's made at home, so try your hand at making this ice cream!
9. Earl Grey Honey Milkshake
A cheat day alternative to your Earl Grey Tea with Honey. It's creamy texture and sweet flavor is what makes it memorable.
10. Lavender Honey Cupcakes
Looking for a new cupcake flavor outside of chocolate or vanilla? Opt for this simple recipe to create a creamy icing pair with a lightly flavored lavender and honey cupcake. Yum!
11. Russian Honey Cake
It seems that there are honey cake recipes all around the world and we have clearly been missing out! Russian Honey Cake is layer upon layer of sweet pastry with hints of caramel and honey. Add some sweet little bees on this dessert to make it look like a honeycomb.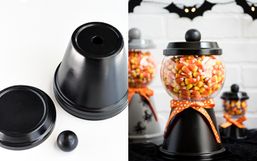 Holidays are fun and only come once a year so this year go all out and host an epic Halloween party!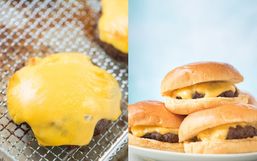 Kitchen gadgets are getting more and more impressive every year. The Instant Pot has been the most sought after kitchen appliance...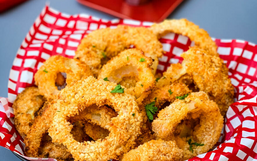 Everyone and their besties have an Instant Pot pressure cooker these days, and if you don't have one yet, you really need to get...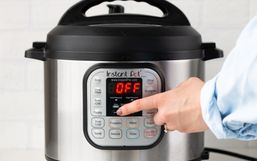 Do you know what FOMO is? Fear of missing out. I've been experiencing it ever since everyone under the sun got an Instant Pot for...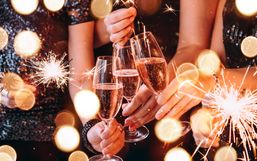 There is no better way to celebrate the end of a year and the fresh new start of a new one than to go all out at a New Year's Eve...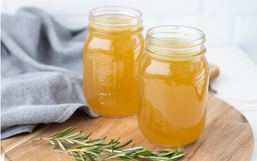 So, you're sick in bed and your stomach is grumbling and you don't know what to eat that won't make you throw up.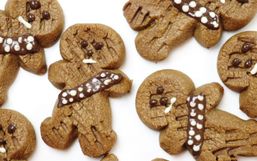 A long time ago in a galaxy far, far away… ...is a party you better get creating a menu for!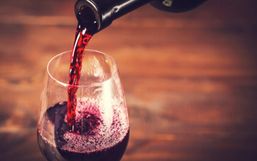 There's no better way to wind down from a busy day than to catch up on your favorite shows with snacks in hand, amirite?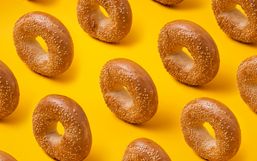 Mark your calendars, National Bagel Day is happening on January 15th, 2020 which means you get to score delicious deals!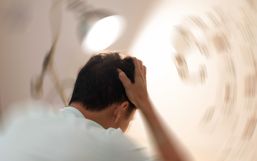 Many people are seeing great success with the keto diet and though a lot of us thought this would be a soon-to-go fad, this keto...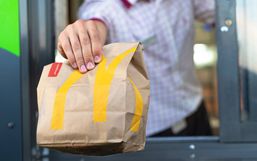 Nothing quite compares to a good ole homecooked meal but sometimes life gets busy. That's where fast-food comes in!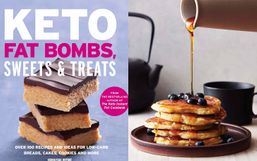 Following a diet is never easy -- it requires planning, motivation, and most of all, dedication.