A waffle press can be one of those kitchen gadgets you purchase with the full intention of using, and then after about two or three meals, it's stored away forever. Instead of letting your waffle iron die along with your panini press and deep fryer, pull it out of hiding and start making every meal with it! You can create incredible custom desserts in a matter of minutes that can also double as an early morning treat for a special anniversary or birthday breakfast.
Related Topics (Ads):
1. Nutella and Marshmallow Waffle Puffs
A Forkly original, this waffle is made for the Nutella mega fans who slather it on every piece of bread, waffle and pancake.
2. Leftover Cheesy Mashed Potato Waffles
Do you have some leftovers from last night? Make yourself a savory waffle with a little potato and cheese.
3. Chocolate Chip Waffled Cookies
Skip the regular chocolate chip recipe and create you and your friends' newest favorite dessert of choice. Don't forget to serve with milk!
4. Omelette
Omelettes can take too long to make in the morning before work. Instead of making it in the oven or on the stove, make it in the waffle maker while you finish getting ready for work, and it will beep when it's done!
5. Cake Batter Birthday Waffles
The perfect breakfast for a special someone on their birthday! Go crazy with the sprinkles!
6. Spaghetti Squash Quinoa Fritters
These savory fritters are perfect to munch on as a snack or in the place of fries when you're having a BBQ.
7. Waffle S'Mores
On a rainy day, a bonfire is off limits, but you don't need to miss out on the ultimate bonfire treat!
8. Breakfast Quesadillas
This will keep you nourished until lunchtime for sure. Add in roasted veggies and goat cheese if you wish.
9. Pizza Waffles
Make home made pizza on the fly! This supper will be ready so quickly and is filled with ooey gooey cheese.
10. Zucchini Waffle Grilled Cheese
Make this low carb comfort food to go with some hot soup on a rainy day.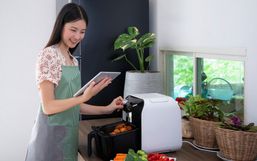 So, you've decided to invest in an air fryer. Great choice! They offer impressive flavor and texture with far less oil.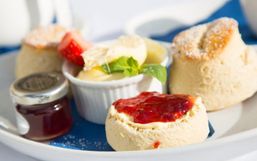 When cooking comes to mind, it is often associated with a full-sized oven.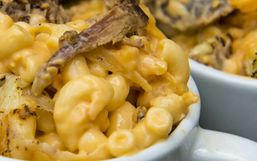 As BBQ Season approaches, Smoker season arrives with it. Smokers are a great way to infuse your food (not just meat) with...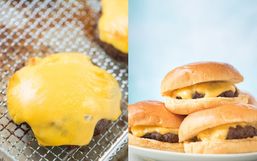 Kitchen gadgets are getting more and more impressive every year. The Instant Pot has been the most sought after kitchen appliance...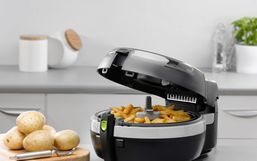 Are you a huge fan of deep fried foods but you want to stay healthy and fit?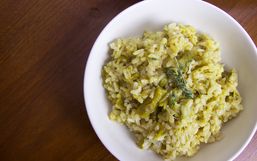 As part of my review of the Wolf Gourmet Multi-Function Cooker, I developed some recipes to test this amazing appliance out in...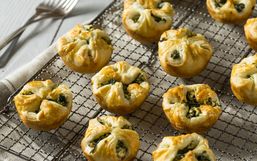 The holidays are the busiest time of year! There are countless Christmas parties, dinners, family gatherings, and potlucks.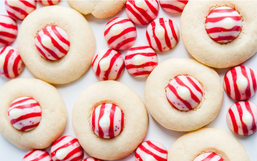 One of the best things about Christmas (aside from spending time with those you love of course) is being able to dig into...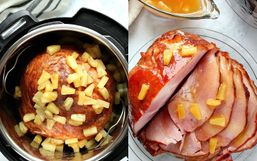 The holiday season is busy, between decorating for Christmas, hosting parties, buying and wrapping gifts it can all be...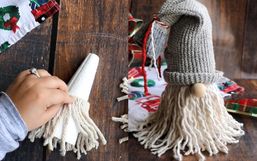 It's the most wonderful time of the year! With the holiday season upon us, it's time to get festive and that starts with decking...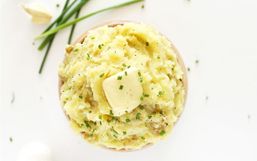 For those who follow a vegan diet understand the struggle of attending a holiday dinner with non-vegans.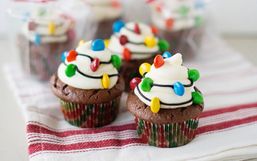 Cupcakes are relished all year round. You can enjoy them for birthdays, holidays, any celebration really, or to treat yourself!