We all love cooking with mixers because they make baking and cooking infinity easier. When I got mine, I couldn't believe how helpful it was and I definitely bake more now that I have it which is a good thing for other people – not so great for me. When putting this article together, I discovered some incredibly creative uses for creating some amazing foods with the mixer that aren't all desserts! I will definitely be trying some of these out over the next few months and especially look forward to shredding chicken with a mixer!
Related Topics (Ads):
1. Mashed Potatoes
This is a tried and true method for re creating those delicious garlic mashed potatoes found at your local steakhouse. The mixer makes the potatoes beautifully whipped and smooth – just how you like it!
https://www.popsugar.com/food/Easy-Mashed-Potatoes-Recipe-6096011 Photos By: Popsugar
2. Whipped Cream
Skip the grocery store whipped cream and create something sweet and fluffy all by yourself! It doesn't take very long and won't contain any preservatives that would be in the canned Whipped Cream. Top your famous dessert recipe with this creamy topping to create a crowd pleasing dessert.
http://www.thekitchn.com/how-to-make-whipped-cream-cooking-lessons-from-the-kitchn-102056 Photos By: The Kitchn
3. Shredding Chicken
It's just so genius. That's all there is to it! Remember how long it takes to shred chicken? Well, this time, toss your chicken breasts in the mixer and let the machine do the work. Supper will be ready in no time and you'll even have time to toast the buns and make coleslaw.
http://www.food.com/how-to/shred-chicken-60 Photos By: Food
4. Ice Cream
Summer goals right here. The key is to chill the mixing bowl and to puree any fruit you want to add to your ice cream. This chilly treat will be a hit – especially when you flavor with real vanilla and fresh local produce!
http://www.ebay.com/gds/How-to-Make-No-Churn-Ice-Cream-Plus-10-Favorite-Flavor-Mix-Ins-/10000000205455989/g.html/?roken2=ti.pSGVpZGkgTGFyc2Vu Photos By: eBay
5. Marshmallows
It seems like a random item on this list – but word is, nothing will be the same after you make your own marshmallows! It will give you a reason to start a bonfire for s'mores and make hot chocolate after. Use a cookie cutter to slice these puffy clouds of sugar into your desired shape.
http://www.thekitchenismyplayground.com/2015/09/homemade-marshmallows.html Photos By: The Kitchen Is My Playground
6. Bread and Breadsticks
Make some amazing, home made breadsticks that will taste almost exactly like the breadsticks at Olive Garden. Pair with a home made soup or hearty pasta to really feel like you are dining at an Italian restaurant.
http://www.dessertnowdinnerlater.com/olive-garden-breadsticks-recipe/ Photos By: Dessert Now Dinner Later
7. Meatballs
Making meatballs with the help of a mixer just became a fast, home made supper you can throw together on a Tuesday night. They are wholesome and easy to create when the mixer does all of the mixing, instead of you!
http://www.cottercrunch.com/sweet-and-spicy-sriracha-paleo-meatballs/ Photos By: Cotter Crunch
8. Butter
Have a throwback Thursday kind of experience and churn your own butter! Well, actually, get the mixer to churn it for you. Add some lovely spices to create new flavors and next time you're invited for supper, just tell the hosts that you'll bring the butter!
https://www.sugarandsoul.co/homemade-cinnamon-butter-recipe/ Photos By: Sugar and Soul
9. Guacamole
It seems so simple to start, so why put it in the mixer? Because, it makes it so creamy and consistent, and you'll be able to convince your family that you went to Chipotle and brought some of that too good Guac home just for supper. Brownie Points.
http://pinchofyum.com/12-creative-ways-to-use-kitchenaid-mixer Photo By: A Pinch of Yum
10. Cake Pops
To use the mixer when making cake pops, let the mixer do the shredding of the cake for you! It will be done in a matter of minutes and will create a good consistency of cake crumbs that are perfecting for shaping and icing.
http://simplyhomecooked.com/vanilla-cake-pops/ Photos By: Simply Home Cooked
When cooking comes to mind, it is often associated with a full-sized oven.
As BBQ Season approaches, Smoker season arrives with it. Smokers are a great way to infuse your food (not just meat) with...
Spiralizers have made their way mainstream in the last few years, and have become a staple kitchen tool for many.
Are you a huge fan of deep fried foods but you want to stay healthy and fit?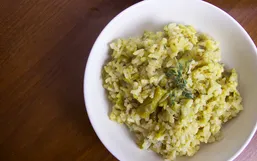 As part of my review of the Wolf Gourmet Multi-Function Cooker, I developed some recipes to test this amazing appliance out in...
Kitchen gadgets are getting more and more impressive every year. The Instant Pot has been the most sought after kitchen appliance...
Worried you're spending too much money on takeout? You're not alone!
Are you tired of making the same meals over and over again? Perhaps you're feeling uninspired in the kitchen.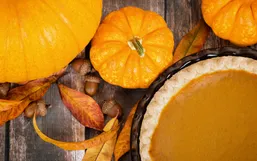 When I think about pumpkins I often find myself reminiscing or wishing it was the season of Fall.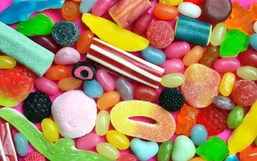 Our bodies can do strange things, especially when it comes to cravings.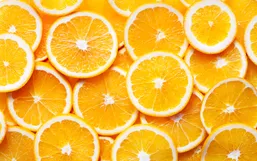 Surely you've heard the word antioxidant thrown around time and time again.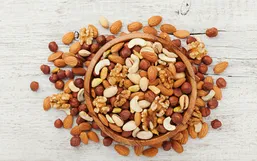 Getting enough protein in your diet has never been easier with grocery stores sourcing products from all around the world for your...