We all love cooking with mixers because they make baking and cooking infinity easier. When I got mine, I couldn't believe how helpful it was and I definitely bake more now that I have it which is a good thing for other people – not so great for me. When putting this article together, I discovered some incredibly creative uses for creating some amazing foods with the mixer that aren't all desserts! I will definitely be trying some of these out over the next few months and especially look forward to shredding chicken with a mixer!
Related Topics (Ads):
1. Mashed Potatoes
This is a tried and true method for re creating those delicious garlic mashed potatoes found at your local steakhouse. The mixer makes the potatoes beautifully whipped and smooth – just how you like it!
2. Whipped Cream
Skip the grocery store whipped cream and create something sweet and fluffy all by yourself! It doesn't take very long and won't contain any preservatives that would be in the canned Whipped Cream. Top your famous dessert recipe with this creamy topping to create a crowd pleasing dessert.
3. Shredding Chicken
It's just so genius. That's all there is to it! Remember how long it takes to shred chicken? Well, this time, toss your chicken breasts in the mixer and let the machine do the work. Supper will be ready in no time and you'll even have time to toast the buns and make coleslaw.
4. Ice Cream
Summer goals right here. The key is to chill the mixing bowl and to puree any fruit you want to add to your ice cream. This chilly treat will be a hit – especially when you flavor with real vanilla and fresh local produce!
5. Marshmallows
It seems like a random item on this list – but word is, nothing will be the same after you make your own marshmallows! It will give you a reason to start a bonfire for s'mores and make hot chocolate after. Use a cookie cutter to slice these puffy clouds of sugar into your desired shape.
6. Bread and Breadsticks
Make some amazing, home made breadsticks that will taste almost exactly like the breadsticks at Olive Garden. Pair with a home made soup or hearty pasta to really feel like you are dining at an Italian restaurant.
7. Meatballs
Making meatballs with the help of a mixer just became a fast, home made supper you can throw together on a Tuesday night. They are wholesome and easy to create when the mixer does all of the mixing, instead of you!
8. Butter
Have a throwback Thursday kind of experience and churn your own butter! Well, actually, get the mixer to churn it for you. Add some lovely spices to create new flavors and next time you're invited for supper, just tell the hosts that you'll bring the butter!
9. Guacamole
It seems so simple to start, so why put it in the mixer? Because, it makes it so creamy and consistent, and you'll be able to convince your family that you went to Chipotle and brought some of that too good Guac home just for supper. Brownie Points.
10. Cake Pops
To use the mixer when making cake pops, let the mixer do the shredding of the cake for you! It will be done in a matter of minutes and will create a good consistency of cake crumbs that are perfecting for shaping and icing.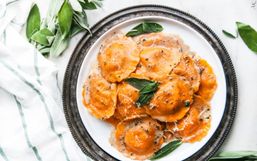 Many enjoy the season of summer because of the warm weather, longer days, fresh meals, and of course the trips to the beach.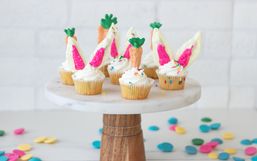 Easter is almost here and to get you into the holiday spirit we're sharing fun Easter snacks that your kids will actually want to...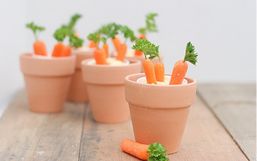 Make Easter fun for kids by whipping up cool and festive snacks.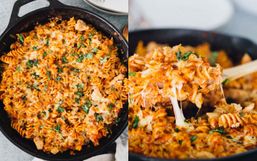 Stocking your pantry with nonperishable items is a great way to ensure you have ingredients readily available.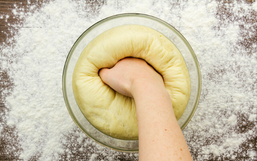 Carbs - the spice of life, am I right? And there is perhaps no carb the world collectively loves more than bread.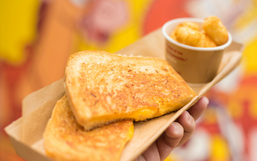 Good news Disney fans, Disney is sharing more ways for you to enjoy their iconic treats at home.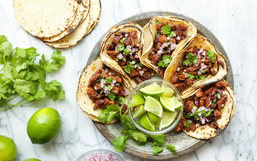 Cinco de Mayo is an annual celebration that takes place on May 5.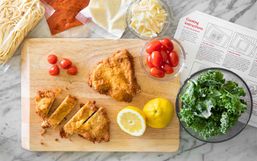 Most restaurants have temporarily closed their dine-in option but that isn't stopping them from making sure their fans get their...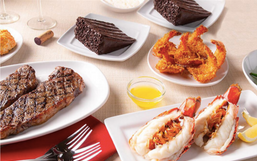 Moms are wearing more hats this year especially with having everyone home more than usual.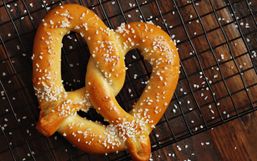 Your favorite soft pretzel franchise just announced they're selling DIY At-Home Pretzel Kits so you can make those iconic pretzels...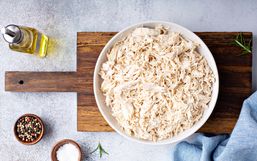 A lot of people have been using their extra time at home in the kitchen and this had led to many viral food trends.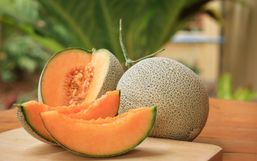 Summer is officially here and for many, that means an abundance of fresh local fruit is now available!