Spiralizers have made their way mainstream in the last few years, and have become a staple kitchen tool for many. Whether handheld, stand, or as a mixer attachment – there are so many ways you can utilize a spiralizer. If you're seeking to eat healthier, and eliminate unnecessary carbs from your diets (ahem, pastas…) this is a great way to make the swap from grains to veggies without sacrificing on taste or in some cases, appearance. From soups to salads, casseroles and desserts there are just so many ways to get inspired to use your spiralizer! Find some inspiration from these curly cues below.
Related Topics (Ads):
1.  One Pan Skillet Lasagna Zoodles
You can absolutely still enjoy a low-carb lasagna when you use wide spiralized zucchini noodles (aka zoodles) as the base of your recipe. With all the other flavors being so powerful, you won't even notice the lack of pasta in this dish.
2. Tex Mex Spiralized Sweet Potato Chicken Casserole
No chopping required when you spiralize your sweet potato for this casserole. Plus, with all a layer of sweet potato that's thin, it can cook evenly and crisp up. Now to fight for an edge piece…
3. Spiralized Butternut Squash With Kale & Sausage
Butternut squash was my first spiralized veggie to make, ever. This recipe quickly became a norm in our house. It's so good, it feels bad. You leave satisfied and full, without all the carb bloat. The "bun-noodles" are simply to die for. If you're new into spiral veggies, this one is probably the best place to start.
4. Balsamic Roasted Spiralized Beets
Talk about color! If you're not a fan of beets (like me) try them roasted, even better…spiralized & roasted. You'll get a savory and new take on beets that may even change your mind about them!
5. Spiralized Apple Pie
A much healthier option that traditional, this crust-less pie is kind of perfect. Easily made in single portions for those late-night snack cravings. I also think I could sell my kids on these little apple noodles, maybe paired with some vanilla ice cream…if they're good.
6. Creamy Parmesan Zoodles
Creamy Parmesan pasta does not exist in my house. I simply can't justify all the bad things in one meal. The creams, the fats, the carbs, the cheese. Yikes. However… loophole recipes that allows you to enjoy all the same elements with a healthy spin? Oh, yes you may!
7. Spiralized Refrigerator Quick Dill Pickles
Okay, YUM. If you've never tried making your own dill pickles, this is the recipe to try for them. How pretty they are in a spiralized fashion. Not to mention how easy it makes to add them to a sandwich or salad. These little curls will garnish your meals exactly right.
8. Lemon Garlic Shrimp
With three different spiralized veggies as the base of this salad, it makes a refreshing, healthy, lemon and garlicky shrimp salad you'll be asked again for all season long!
9. Breakfast Zoodle Nests
Amazing little breakfast bites, made in a muffin tin for easy baking, storing, eating and packing in your bag. Healthy and completely customizable to your diet, these are definitely a great way to use those zoodles!
10. Sweet Potato Noodle Salad
This salad is technically a potato salad…a sweet potato salad! This one is spiralized for even more enjoyment, and drenched in a sriracha lime peanut sauce. Completely vegan and gluten free, this one is most definitely ending up on my own summer menu!
11. Old Bay Spiral Fries
As a kid I never really was into french fries. However curly fries? Oh… yes…. please. Often very seasoned and flavorful, they were a notch above the average, and I was all about it. Making them at home with a spiralizer and a classic seasoning (typically used in seafood dishes) you can BAKE these babies and get the full flavor punch you're looking for.
12. Spiralized Butternut Squash Bowls
Are you as obsessed with the picturesque (by which I mean, Instagrammable quality) of Buddha Bowls? I mean, look at them. LOOK. That's majestic foods right there. This bowl is beautifully accented by spiralized butternut squash. Which, is not only pretty but incredibly tasty! Kind of important when you have to actually eat the food after you're done taking pictures of it…
13.  Spiralized Apple Salad
One refreshing blend of spiralized apples, oranges, pecans, cranberries, sunflower & chia seeds and cheddar cheese. WOW. This is a must-try!
14. Spiral Vegetable Tart
Simply incredible to look at. But apart from that, it's layers upon layers of rolled up spiralized veggies. Each bite will give you a taste of everything. But again, it's also friggin incredible to look at.
15. Chicken Zoodle Soup
There are some days that simply require a warm bowl of chicken noodle soup. Except, not all of us can eat the noodles, or want those unnecessary carbs in our feel-good dinner. So, why not swap them out for a spiraled zucchini noodle? Everybody wins!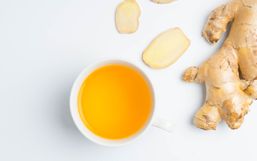 Ginger has been used for thousands of years to treat minor illnesses.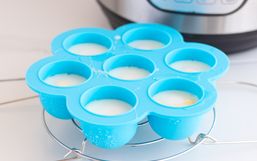 Poached eggs are a delicious addition to your breakfast and a great way to add protein without all the extra oil of a fried egg.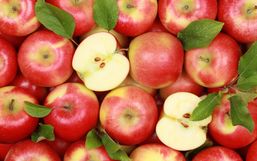 Bloating happens when the stomach becomes swollen after eating and that feeling is never a fun experience.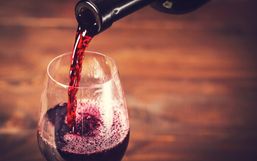 We've all heard it before "be sure to get a good night sleep". But do you know how important that statement really is?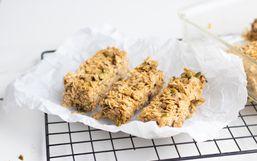 Granola bars are perfect for so many moments: breakfast time; an at-work or school-safe snack; a picnic, playground, or...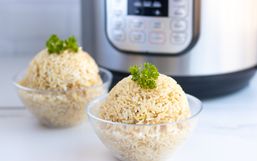 Rice is a staple in most people's homes, including mine! It's filling and the perfect complement to so many dishes, from meat...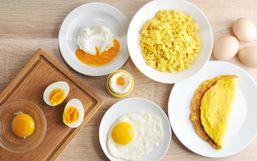 Here's the thing, we tend to put a lot of emphasis on what we shouldn't be eating but it's time the foods we really should be...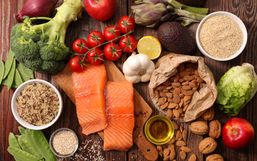 Being comfortable in your body is essential to living a happy life.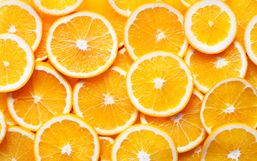 Surely you've heard the word antioxidant thrown around time and time again.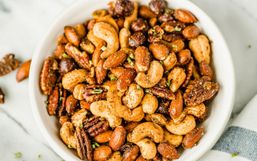 The paleolithic diet, also known as the paleo diet, the caveman diet, or the stone-age diet is a meal plan that predominately...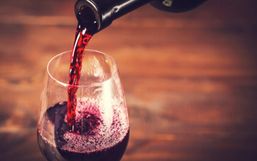 There's no better way to wind down from a busy day than to catch up on your favorite shows with snacks in hand, amirite?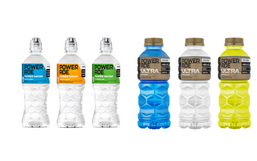 Coca Cola Company unveiled that they are launching two new zero-sugar products to their Powerade brand.