When cooking comes to mind, it is often associated with a full-sized oven. However, gourmet meals can still come to life in a smaller setting – such as a toaster oven! It's extremely convenient for individuals making meals on the go but wanting to keep suppertime creative. With a toaster oven, almost anything is possible for breakfast, lunch, dinner and dessert!
Related Topics (Ads):
1.Maple Glazed Sausages and Figs
Who said using a toaster oven wasn't gourmet! This meal looks like it was created by a professional chef. Suppertime will never be the same once you dig into this recipe!
2. Berries and Cream Scones
The toaster oven has never been more proper with this scone recipe that is sure to pair with your favorite tea perfectly. Switch it up by adding different berries each time – or even throwing in some chocolate chips. 
3. Paleo Pizza For One
Keep following your healthy lifestyle with this scrumptious twist on an Italian classic. Pizza has never been more guilt-free or delicious. An alternative option is to create a Pizza bar for your guests to top their own pizzas and throw them in the toaster oven after.
4. Roasted Delicata Squash with Kale

This recipe checks almost every dietary restriction box out there. Kale and Squash are so flavorful on their own, but when combined, it's infinitely better! Serve as a a main meal or a side dish.
5. Veggie Hummus Flatbread
Flatbreads can double as an appetizer or a memorable lunch food. Pick up your favorite vegetables from the market, chop them up and prepare them to land on some toasted flatbread.
6. Breakfast Toast
You are probably thinking that we are going to tell you to put peanut butter and jam on your toast. You couldn't be more wrong. Get excited because Toast just got a makeover!
7. Taco Pop Tarts
This snack or meal is perfect for Game Day, Taco Tuesday or for that Saturday morning where you are just craving some serious soul food. This recipe takes a little bit of prep time, but you are going to need to work up an appetite  to make these filling Tarts disappear.
8. Toaster Strudel
Sometimes, after experiencing a delicious Taco Pop Tart, you start reminiscing and want to re experience your childhood. Enter homemade Toaster Strudel. This quick breakfast will take you back to elementary school while saving you that processed aftertaste.
9. Egg Toastadas
Get your veggies and protein all in one simple toaster oven meal. Top with your favorite sauces – Salsa, Guacamole, Sour Cream, or even the traditional Ketchup option. This recipe has Brunch Party written all over it.
10. Double Chocolate Chip Cookies
This dessert will become an evening staple. These cookies will melt in your mouth and definitely help you satisfy any chocolate craving. Fresh baked cookies for the win.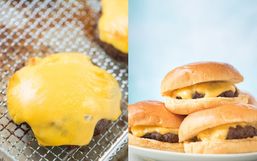 Kitchen gadgets are getting more and more impressive every year. The Instant Pot has been the most sought after kitchen appliance...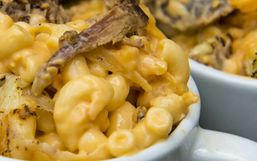 As BBQ Season approaches, Smoker season arrives with it. Smokers are a great way to infuse your food (not just meat) with...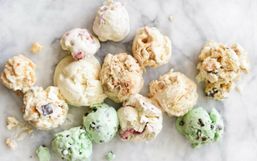 We all love cooking with mixers because they make baking and cooking infinity easier.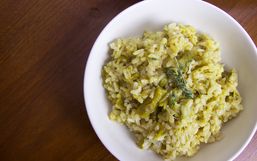 As part of my review of the Wolf Gourmet Multi-Function Cooker, I developed some recipes to test this amazing appliance out in...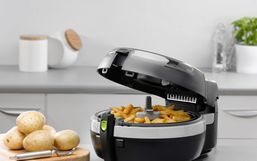 Are you a huge fan of deep fried foods but you want to stay healthy and fit?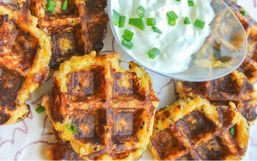 A waffle press can be one of those kitchen gadgets you purchase with the full intention of using, and then after about two or...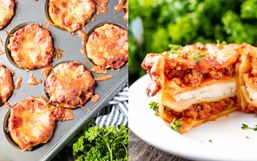 Back to school season is nearly here! We know you're excited to get the whole family back into your routine but with that comes...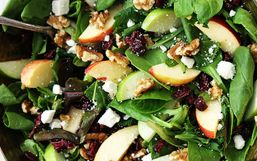 Fall is an amazing time for home cooked food. You can still get summer vegetables, but you also get the benefit of fresh Autumn...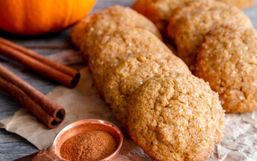 There is a lot to look forward to in fall. For starters, the crisp air brings on beautiful changing leaves, apples are ready to be...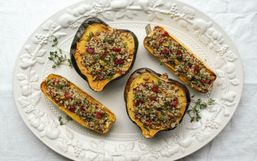 It's finally Autumn and we are able to sip out Pumpkin Spice lattes, cozy up by the fire and eat that warm comfort food with loved...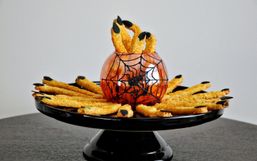 Spooky season is here and it's time go all out for this fun holiday.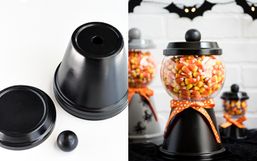 Holidays are fun and only come once a year so this year go all out and host an epic Halloween party!