When cooking comes to mind, it is often associated with a full-sized oven. However, gourmet meals can still come to life in a smaller setting – such as a toaster oven! It's extremely convenient for individuals making meals on the go but wanting to keep suppertime creative. With a toaster oven, almost anything is possible for breakfast, lunch, dinner and dessert!
Related Topics (Ads):
1.Maple Glazed Sausages and Figs
Who said using a toaster oven wasn't gourmet! This meal looks like it was created by a professional chef. Suppertime will never be the same once you dig into this recipe!
2
2. Berries and Cream Scones
The toaster oven has never been more proper with this scone recipe that is sure to pair with your favorite tea perfectly. Switch it up by adding different berries each time – or even throwing in some chocolate chips. 
3
3. Paleo Pizza For One
Keep following your healthy lifestyle with this scrumptious twist on an Italian classic. Pizza has never been more guilt-free or delicious. An alternative option is to create a Pizza bar for your guests to top their own pizzas and throw them in the toaster oven after.
4
4. Roasted Delicata Squash with Kale

This recipe checks almost every dietary restriction box out there. Kale and Squash are so flavorful on their own, but when combined, it's infinitely better! Serve as a a main meal or a side dish.
5
5. Veggie Hummus Flatbread
Flatbreads can double as an appetizer or a memorable lunch food. Pick up your favorite vegetables from the market, chop them up and prepare them to land on some toasted flatbread.
6
6. Breakfast Toast
You are probably thinking that we are going to tell you to put peanut butter and jam on your toast. You couldn't be more wrong. Get excited because Toast just got a makeover!
7
7. Taco Pop Tarts
This snack or meal is perfect for Game Day, Taco Tuesday or for that Saturday morning where you are just craving some serious soul food. This recipe takes a little bit of prep time, but you are going to need to work up an appetite  to make these filling Tarts disappear.
8
8. Toaster Strudel
Sometimes, after experiencing a delicious Taco Pop Tart, you start reminiscing and want to re experience your childhood. Enter homemade Toaster Strudel. This quick breakfast will take you back to elementary school while saving you that processed aftertaste.
9
9. Egg Toastadas
Get your veggies and protein all in one simple toaster oven meal. Top with your favorite sauces – Salsa, Guacamole, Sour Cream, or even the traditional Ketchup option. This recipe has Brunch Party written all over it.
10
10. Double Chocolate Chip Cookies
This dessert will become an evening staple. These cookies will melt in your mouth and definitely help you satisfy any chocolate craving. Fresh baked cookies for the win.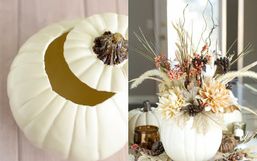 This holiday season, gather around the table and enjoy a delicious meal with those you love.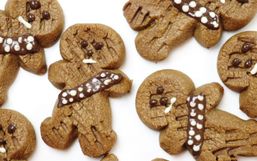 A long time ago in a galaxy far, far away… ...is a party you better get creating a menu for!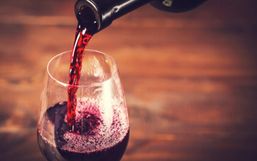 There's no better way to wind down from a busy day than to catch up on your favorite shows with snacks in hand, amirite?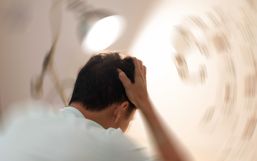 Many people are seeing great success with the keto diet and though a lot of us thought this would be a soon-to-go fad, this keto...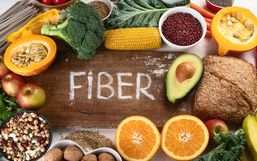 For some, healthy eating is no easy feat. The secret to being successful is to create a balanced approach that allows you to fill...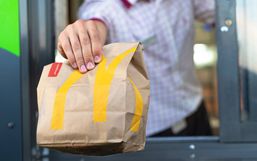 Nothing quite compares to a good ole homecooked meal but sometimes life gets busy. That's where fast-food comes in!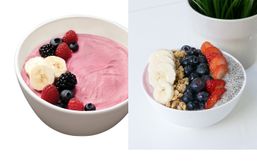 Yogurtland, the leader in self-serve frozen yogurt has no shortage of delicious options.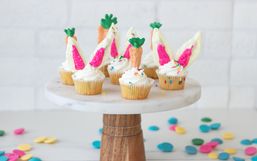 Easter is almost here and to get you into the holiday spirit we're sharing fun Easter snacks that your kids will actually want to...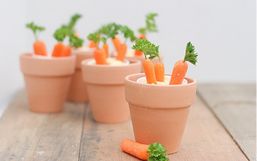 Make Easter fun for kids by whipping up cool and festive snacks.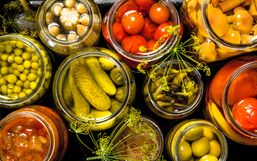 Keeping your pantry stocked with essential items is always a good idea because with the right ingredients you can whip a delicious...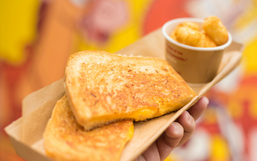 Good news Disney fans, Disney is sharing more ways for you to enjoy their iconic treats at home.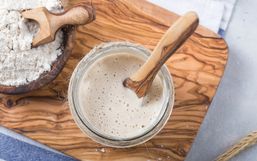 People are flexing their "making-from-scratch" muscles while stuck inside, which has caused a rise in bread baking!