Adopting a plant based lifestyle does not mean you sacrifice on flavor and big hearty meals. In fact, some of the alternatives to meat and dairy are so incredibly delicious, you'll be shocked you waited so long to give it a try. This recipe brings a mild coconut milk to the forefront in this creamy curry stew. It's not only nutritious, but delicious with additions like the super-grain quinoa, protein boosters like chickpeas, and vegetables full of antioxidants. Nearly everything in this recipe serves purpose as fuel in your body. It's also ridiculously easy with no real cooking required, just let that slow cooker do all the work for you. Dump it all in, stir, and let dinner make itself.
Related Topics (Ads):
Ingredients
3 cups chopped sweet potato (approx. one large, peeled)
2 cups chopped broccoli
1 cup diced onion (white or yellow)
1 - 15oz can chickpeas, drained and rinsed
1 - 28oz can diced tomatoes, not drained
2 - 15oz cans coconut milk (full fat for a creamier texture, light for calorie wise)
1/4 cup quinoa (double up this portion if you prefer!)
1 tablespoon minced garlic (approx. 2 cloves)
2 tablespoons curry powder
2 tablespoons garam masala
1 teaspoon chili flakes
1 1/2 cups of water
Equipment
Spatula/Spoon
Measuring Cups
Slow Cooker/Crock Pot
Method
Pour all the ingredients into the slow cooker, and stir to mix.
Set slow cooker on high, and let cook for 4 hours. Alternatively, you can set your slow cooker to LOW and let it cook for a longer time, approximately 6-8 hours. It will be ready to serve when the sweet potato is softened, and the curry sauce has thickened.
Ladle into individual bowls, and serve hot.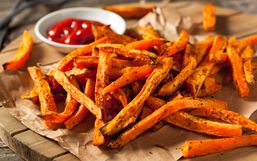 When the snack cravings hit we all know how easy it is to reach for the most accessible thing in sight.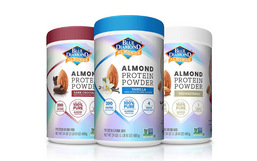 Blue Diamond Growers is entering 2020 with a brand new product, Blue Diamond Almond Protein Powder made from 100% pure almond...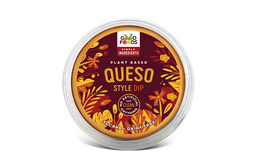 The plant-based diet trend is growing and it shows no signs of stopping!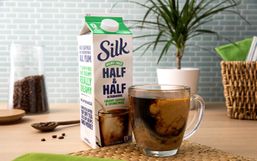 Silk, America's number 1 plant-based beverage brand is back with another exciting announcement!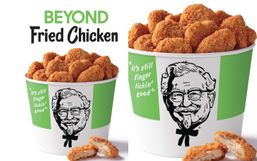 Good news friends, KFC and Beyond Meat are announcing an expanded test of the Beyond Fried Chicken!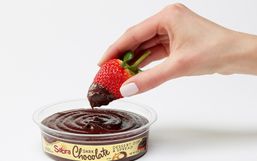 If you haven't heard of dessert hummus yet, it's essentially a sweet spin on a traditionally savory chickpea-based dip.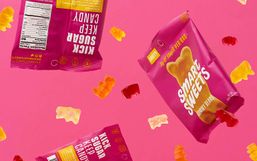 It's no secret that sugar isn't good for you, especially the refined kind we find in sweets.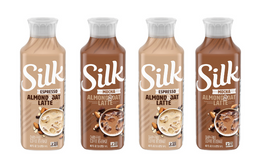 If you don't have time to head to a coffee shop this morning to score your favorite latte, don't fret! Silk, America's No.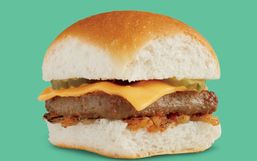 Brace yourselves because White Castle has unveiled amazing news! White Castle announced that they will soon become the very first...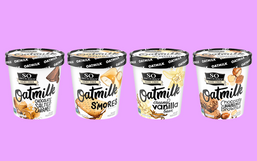 With dairy allergies and vegan dietary preferences on the rise, companies are making the commitment to offer their consumers more...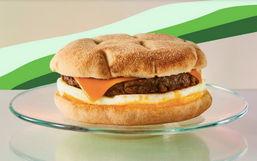 Good news Canadian friends, Starbucks Canada is the next coffee chain to partner with Beyond Meat to bring you a delicious...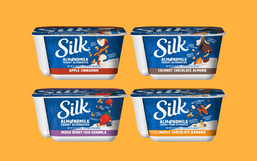 Silk, America's number 1 plant-based beverage brand is constantly thinking up new, innovative products so you don't have to miss...