What is my favorite appliance in my kitchen? Aside from my Kitchen Aid Mixer, it's my Crockpot! I love how I can throw a variety of ingredients into the pot, leave for work and come home to a delicious supper. Some recipes like chili and pulled pork are the most common suppers to make in a crockpot, but today I want to expand your horizons. Here is a list of the top ten coolest, most creative suppers you can make in a crock pot!
Related Topics (Ads):
1. Stuffed Peppers
Stuffed peppers are equally tasty as they are healthy, especially when you follow this slow cooker version. The bell peppers are loaded with quinoa black beans, corn, and a mix of vegetables that guarantee a fusion of flavor with every bite. The recipe yields four servings but can easily be multiplied to make more.
You'll need to reserve about half an hour of time to prep and four hours to cook in the slow cooker. Preparing stuffed peppers in the slow cooker results in tender servings that don't get mushy. Plus, it's a vegetarian dish that will appeal to everyone.
2. Apple Butter
Switch up your average breakfast toast by whipping up this homemade apple butter. It's a sweet spread that will taste great with things like oatmeal or yogurt. The best part is how this recipe is sugar-free, which is perfect for people being mindful of their diet. It also happens to be vegan and paleo-friendly.
The slow cooker melts the ingredients into a smooth butter in a little over six hours. It calls for apples, water, cinnamon, freshly grated nutmeg, and lemon juice. Feel free to add in two cinnamon sticks for some extra flavor. Once it's made, you can store it in a sealed container in the fridge. Enjoy!
3. Baked Potatoes
Before starting your day, prepare this slow cooker baked potato recipe so they're ready to serve later for dinner! The potatoes take about eight hours to prepare and yields four to six servings. It's also really easy to prepare since there are only three steps to follow before letting them sit in the slow cooker all day.
What's great about baked potatoes is how easy it is to customize to your liking. Top with anything and everything! From sour cream to chilli to cheese sauce, so much pairs well with baked potatoes. Don't forget to garnish with some chives, crumbled bacon, or shredded cheese.
4. Triple Chocolate Brownies
To be a successful baker, you don't necessarily have to use the oven. This slow cooker recipe delivers cakey and chewy triple chocolate brownies in a little over four hours. It's packed with cocoa powder, chopped bittersweet chocolate, and semi-sweet chocolate chips that anyone with a sweet tooth will appreciate.
Before pouring your batter into the slow cooker, make sure to line it with parchment paper. This will prevent the brownies from burning. Consider throwing in some chopped pecans for a bit of extra crunch or omit that ingredient to keep the dessert nut-free. Keep in mind that your brownies may still be soft in the middle once the timer dings, but will continue cooking in the pan once removed from heat.
5. Healthy Butter Chicken
If you're looking for some dinner inspiration, look no further than this butter chicken recipe. This classic Indian dish serves up creamy and oh-so-flavorful butter chicken that will have you begging for seconds. The best part is that it's super healthy and only takes about 10 minutes to prepare.
This butter chicken recipe yields four to six servings and takes about six hours to cook. Don't forget to prepare some must-have sides such as rice and naan. Garnish the butter chicken with some lime, cilantro, salt, and pepper. This low maintenance recipe delivers authentic tasting butter chicken, but lets your slow cooker do all the work.
6. Spinach and Artichoke Dip
Whether you're prepping for a pot luck or looking for something to serve as a side for dinner, this spinach and artichoke dip is something to consider. You can indulge in this creamy dip after just 10 minutes of preparation and a little over two hours of cooking.
This dip could not be easier to prepare. All you have to do is throw all the ingredients into your slow cooker and stir until it's well combined. Top it with cream cheese and cook it on low for two hours. Once your timer dings, uncover and stir the cream cheese into your dip. Cook on high heat for another 15 minutes and serve!
7. Bread
One of the more intimidating foods to tackle from scratch in the kitchen is bread. But whether you're a novice baker or full fledged pro, this slow cooker bread recipe is completely doable. You'll never want to buy store bought bread again after making it homemade
You probably already have the ingredients in your pantry. All you need is flour, yeast, salt, and warm water. The recipe takes a little over 10 hours to complete, but majority of that time is simply letting your dough rest overnight. The bread only takes about two hours to bake in your slow cooker.
8. Deep Dish Pizza
You can make pizza in a slow cooker? Absolutely! This deep dish recipe in particular is a real gem. It teaches you how to make Chicago-style pizza in just two hours and 15 minutes. It delivers a pillowy yet crispy crust that will have you and everyone else begging for more.
There's no wrong way to flavor a pizza. Since pizza comes with so many variations, feel free to customize it with your favorite toppings. This recipe uses cooked Italian pork sausage, Italian blend cheese, and dried Italian seasoning. Garnish with parmesan cheese and some parsley for a hint of flavor and points for presentation.
9. Apple Crisp
Enjoy freshly made apple crisp all year round with this crockpot recipe. This sweet and savory treat is the perfect dessert to serve alongside some vanilla ice cream and caramel sauce. The recipe teaches you how to make the perfect apple crisp base, as well as the mouthwatering cinnamon oat crumble to go with it.
The main spice used in this recipe is cinnamon. Depending on your timeline, you can cook it on HIGH for up to four hours or on LOW for up to eight hours. You'll know it's ready once the apples are soft and cooked through. Serve immediately and enjoy!
10. Lasagna
Lasagna is one of the best comfort foods out there. You can prepare a hearty serving thanks to this slow cooker lasagna recipe. It's a cheesy spinach variation that's perfect for vegetarians. It takes just 15 minutes of prep and three and a half hours to cook. It also yields about eight servings.
The layers of cheesy, flavorful greens, and pasta will have your mouth watering with each forkful. Once you get the hang of cooking pasta in a crockpot, feel free to put your own spin on this lasagna recipe by using your favorite ingredients. Just make sure to allow the lasagna to rest for a bit before slicing and serving. Bon appetit!
11. Ham
One of the easiest main courses to serve at dinner is ham, especially if you follow this slow cooker recipe. It uses just two ingredients and can be forgotten about all day while it cooks. The low maintenance dish is the perfect meal for people who have little to no time to cook.
All you have to do is spread the brown sugar at the bottom of the crockpot. Place the ham on top and spread the remaining brown sugar over it. Allow the ham to cook on LOW for eight hours. Slice, serve, and get ready for a simple yet effective dinnertime favorite.
12. Stuffing
Are you in need of a low-fuss side for dinner? Then check out this crockpot stuffing recipe. There's no reason why this delicious dish should only be enjoyed on Thanksgiving Day. And once you make this homemade version, you'll never want to use boxed stuffing ever again.
It takes just 15 minutes to prep and yields up to eight servings. Before actually using the crockpot, you'll have to saute some of the ingredients on pan. Cook the stuffing for three to four hours and make sure to stir after the two hour mark. Before serving, garnish with some finely chopped parsley.
Slow cookers, or crockpots, are a great time saving appliance. They work though electrical heating and cook over a number of...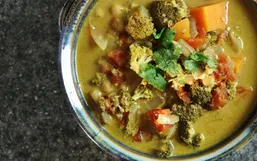 Adopting a plant based lifestyle does not mean you sacrifice on flavor and big hearty meals.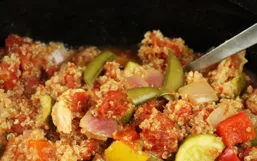 A healthy Cajun, dump-in-the-slow-cooker dinner is the exactly what you need to fit a whole hearty dinner into your already pretty...
Easter often calls a common centerpiece at your family dinner, and that's ham. So, pressure's on!
Autumn and Winter are the seasons for the slow cooker! You can make just about anything in a slow cooker from cake to pulled pork...
As the days get chillier and our homes get toastier, the craving for a flavorful, hot drink is always present.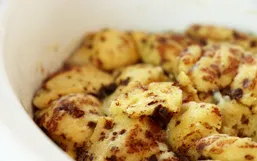 Looking for a warm breakfast that fills the house with the aroma, waking everyone with an appetite for a delicious homemade...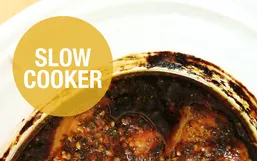 When it comes to slow cookers, we tend to have a few fall back recipes that we use over and over, and it takes a powerful new...
Like the newly popular kitchen gadget, the Instant Pot, the slow cooker still makes the top favorite kitchen gadgets to have.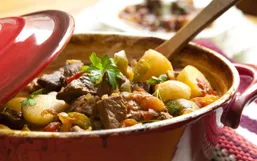 There is nothing quite as satisfying as eating soup on a cold or dreary day or for when you're feeling under the weather.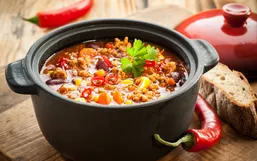 Fall might just be my favorite season. It's the season that is welcome after a well-enjoyed summer.
Yogurtland, the leader in self-serve frozen yogurt has no shortage of delicious options.