It's pumpkin season!! Are you using the delicious decorative ingredient as much as we are?
This recipe is for one of the creamiest, most flavorful and amazing alfredo sauces you will ever try…and it's completely without any cream or dairy whatsoever.
I cannot express enough how insanely delicious this pasta dish is, so I'm simply going to post the recipe with the hopes that you all try it.
We made ours with a brown rice fettuccini making this not only a vegan recipe, but a gluten-free one as well.
When it comes to fall suppers that you'll be counting down the hours to get home to enjoying – this one tops the list for me this year. I had to force myself to allow there to be leftovers, simply because I wanted the promise of MORE of it to eat the next day. I'm not joking around here, it's that dreamy.
Ingredients
250g Pasta (we used GF brown rice fettuccini)
2 tbsp Olive Oil
2 tbsp minced Garlic
1.5 cups Unsweetened Almond Milk, divided
1/2 cup Pumpkin Puree (NOT pumpkin pie filling)
Salt & pepper to taste
1 tbsp Cornstarch
1 tbsp Lemon Juice
1/4 cup Nutritional Yeast
Fresh Oregano or Basil for garnish *optional*
Equipment
Stove top frying pan
Large Pot
Method
Cook your pasta accordingly.
While your pasta is cooking, heat your olive oil in a frying pan to a medium-high heat. Add in garlic and cook until it begins to brown. Add in 1 cup of almond milk (reserve the other 1/2 cup), pumpkin puree, salt & pepper and cook for a few minutes.
In a separate bowl, mix the tablespoon of cornstarch with the other half cup of almond milk until the cornstarch is dissolved. Add the mixture to the pan, as well as the lemon juice & nutritional yeast.
Continue to cook until the sauce thickens, then add it to your cooked & strained pasta and toss to coat.
Garnish with additional salt and pepper, along with some fresh herbs such as oregano or basil, if you wish!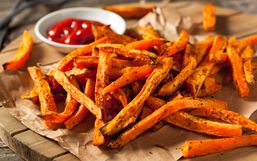 When the snack cravings hit we all know how easy it is to reach for the most accessible thing in sight.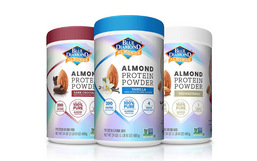 Blue Diamond Growers is entering 2020 with a brand new product, Blue Diamond Almond Protein Powder made from 100% pure almond...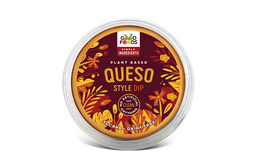 The plant-based diet trend is growing and it shows no signs of stopping!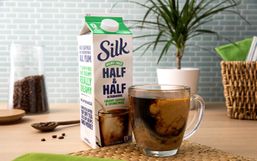 Silk, America's number 1 plant-based beverage brand is back with another exciting announcement!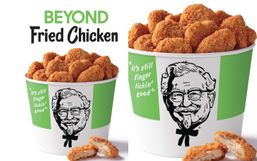 Good news friends, KFC and Beyond Meat are announcing an expanded test of the Beyond Fried Chicken!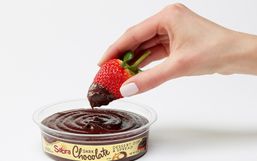 If you haven't heard of dessert hummus yet, it's essentially a sweet spin on a traditionally savory chickpea-based dip.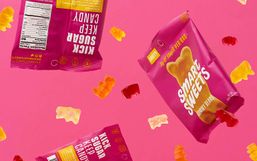 It's no secret that sugar isn't good for you, especially the refined kind we find in sweets.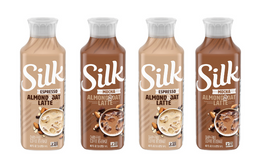 If you don't have time to head to a coffee shop this morning to score your favorite latte, don't fret! Silk, America's No.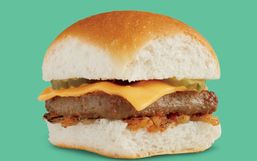 Brace yourselves because White Castle has unveiled amazing news! White Castle announced that they will soon become the very first...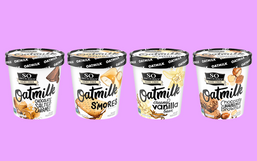 With dairy allergies and vegan dietary preferences on the rise, companies are making the commitment to offer their consumers more...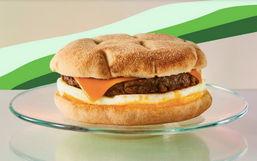 Good news Canadian friends, Starbucks Canada is the next coffee chain to partner with Beyond Meat to bring you a delicious...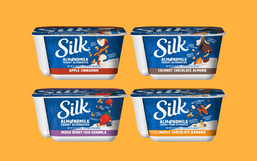 Silk, America's number 1 plant-based beverage brand is constantly thinking up new, innovative products so you don't have to miss...