There is no better way to celebrate the end of a year and the fresh new start of a new one than to go all out at a New Year's Eve party! You don't have to be in New York City's Time Square to have the best New Year's celebration either. Instead, ring in the new year at home with your closest friends and family!
We've compiled some great décor ideas, party essentials, and fun party games that will help you host the best NYE party yet. Better yet, all of these ideas are budget-friendly as they can all be done using items from the dollar store! Once you've decorated for the party, be sure to whip up tasty New Year's Eve appetizers, and drinks that will impress your friends this New Year's Eve! Now, let's get busy planning as the stroke of midnight will be here before we know it!
1. Champagne Flutes
Every  New Year's party needs a bottle of bubbly! Instead of using your beloved fine china, pick up a few packages of plastic champagne flutes from the dollar store.
The dollar store often offers different types of champagne glasses too such as champagne flutes, champagne saucers, and even saucers with a silver plastic rim. Serve the champagne as is or garnish with fresh berries, and perhaps a sprig of rosemary — your choice! Cheers!
2. "Happy New Year" Balloons
Looking for an Instgrammable moment? Be sure to include these gold or silver foil balloons at your party so that all your guests can snap a pic.
The Dollar Tree also offers gold foil number balloons so you can add the year to your "Happy New Year" banner. You could also make up a hashtag for your party so that you and your guests can check out each other's photos of the night!
3. DIY New Year's Eve Noisemakers
Ring in the new year with as much noise and cheer as you can with these fun noisemakers! You'll only need a few materials from the dollar store to create these noisemakers.
As a bonus, they're incredibly easy to make too so go ahead and make them together as a family. This tutorial provides instructions to make two types of noisemakers that your kids will seriously love! Though, you may want to pick up a package of earplugs during your trip to the dollar store (don't say we didn't warn you)!
4. DIY Gold Fringe Party hats
Every party needs fun, festive party hats to wear! This DIY hack shows how you can make your own fun party hats using cardstock paper, gold tissue paper, and elastic all of which can be found at your local dollar store.
Have you chosen a different color theme for your NYE party? Simply change up the tissue paper to reflect the color you have chosen! The options are endless!
5. Table Covers
Table covers are not only practical but they can also add a pop of color to your space! The dollar store offers a variety of colors that you can choose from.
The great thing about dollar-store table covers is that once the party is over, you simply roll them up and toss them away! This helps to make cleanup a breeze and we all could use a little more of that in our lives, amirite?
6. Dollar Store Balloon Drop
Go all out this year and ring in the new year with a balloon drop! This tutorial may have been designed for kids but adults will love it too!
To create this balloon drop all you'll need is a table cover and loads of confetti and balloons! The tutorial is easy to follow and will help you bring your balloon drop together in minutes! It'll certainly leave a lasting impression on your guests if you incorporate this into your party!
7. DIY Photo Backdrop
You don't have to fork out a lot of money to make a stunning photo backdrop! This blogger shares how a few sheets of tissue paper can turn into a wonderful backdrop for New Year's Eve!
Customize the backdrop by selecting tissue paper that falls in line with your color scheme. You could even add the gold foil "Happy New Year" balloons to this backdrop for an even better Instagrammable moment!
8. Champagne Jello Shots
It's always a good idea to serve fun boozy drinks at a New Year's party! Full of flavor and edible glitter — these champagne jello shots will not disappoint! Be sure to hit up your local dollar store to pick up a few packages of plastic shot glasses.
If you have children or expecting mothers at your party or if you don't enjoy alcohol (which is totally okay) you can still create fun mocktails too! And be sure to utilize the dollar store too for fun cups to serve your drinks in!
9. DIY New Year's Eve Cupcake Toppers
These DIY cupcake toppers are adorable and are a great way to jazz up a dessert (whether it's homemade or store-bought) without any effort! You'll need a Cricut cutter for this tutorial which helps the toppers come together very quickly! Be sure to pick up gold sparkle paper and cake pop sticks from the dollar store!
Although, if you don't have access to a Cricut you could easily achieve the same effect with some glittered stickers and scissors. Simply spell out the words you want using stickers and apply them to cardstock paper. Then cut them out and glue the words to cake pop sticks. Your local dollar store may even have ready-made cupcake toppers on hand too. The options are endless!
10. Tableware
Whether you're preparing all the food for your guests or opted for a potluck party, you're certainly going to need tableware! This includes plates, cutlery, napkins, and serving bowls!
Thankfully the dollar store carries everything you need. Better yet, most of these items are disposable which alleviates the cleanup afterward too!
11. Sparklers
You may not want to let off fireworks in your house but sparklers are a great alternative! Thankfully, this is yet another awesome item that can be purchased at the dollar store.
You can add sparklers to your desserts or hand them out and have all your guests light them once the clock strikes midnight — your choice!
12. Easy DIY New Year's Eve Décor
Make a fun centerpiece for your table out of recycled bottles! In addition to the bottles, you'll need wooden numbers, paint, and ribbon from the dollar store.
Follow this easy tutorial to learn how to make this fun New Year's Eve dècor piece. You can reuse these decorations year after year by simply changing one number each year!
13. Glitter Party Glasses
These glasses would be fun to wear the whole night or you can offer them as a photo prop. Either way, your guests will love getting in the festive spirit of New Year's Eve with these glasses.
If you're using them for a photo prop, you could also use these free printables to go with the glasses! The more props, the better!
14. Ice Bucket
Keep your party drinks icy cold in an ice bucket! If you plan on popping a few bottles of champagne or whatever types of drinks you enjoy, you may want to purchase a few bucks to ensure you always have cold drinks on hand throughout the evening.
This is yet another awesome item that can be found at the dollar store. Purchase them for your NYE party and then use the buckets all year round for other events, parties, and dinners!
15. Party Poppers
Celebrate the start of a brand new year with these dollar store party poppers! It's only fitting that they look like mini bottles of champagne.
You'll have your choice of gold, silver, or black party poppers and they might even have other designs in the store too! Each party popper shoots confetti and streamers up to 10 feet in the air. Your guests will love this!
16. New Year's Eve Party Game
Every party needs fun games to keep you and your guests entertained. You could play a fun drinking game or you could play this NYE game!
This game comes with FREE printables which means the only materials you need to pick up from the dollar store is paper! The game will reveal proud moments of the year but will also unveil the embarrassing moments too.
17. Metallic Star-Shaped LED Tealight Candles
Real candlelight can create a cozy ambiance but there are battery-powered tealights that can offer the same feeling. This way you don't have to worry about open flames at your party and you can set them anywhere in the house such as on a shelf, on the table, and anywhere else you'd like.
The Dollar Tree offers white battery powered tealight candles, star-shaped tealight candles, and glittery round tealight candles that would all be a great addition to your party.
18. DIY Disco Ball Piñata
This piñata was actually inspired by a DIY disco ball costume but turning the costume into a piñata is a genius idea! No matter what age you are, piñatas are always a lot of fun!
The great thing about this tutorial is you can make the disco ball as big or as small as you want! When the festivities begin, encourage your guests to take a strike at the disco ball and devour the candy once it's been broken!
19. Midnight Kisses New Years Party Poppers
Get your midnight kiss with these party poppers! These DIY party poppers require tissue paper, curling ribbon and Hershey's Kisses that can all be found at the dollar store. Additionally, you'll also need recycled toilet paper rolls or paper towel rolls and the "midnight kisses" printable which is available in this tutorial.
These party poppers come together so quickly and your guests will love getting their kisses at the stroke of midnight!
20. DIY New Year's Eve Ball Drop
You don't have to be in NYC's Time Square on New year's Eve to watch the ball drop! Instead, you could make your own DIY New Year's Eve Ball Drop prop!
For this tutorial, you'll need a styrofoam ball, a wooden dowel, spray glue, paint, and glitter. You may need to head to your local hardware store as well as the dollar store for this project but it will be well worth it! Your guests will love this NYE décor piece!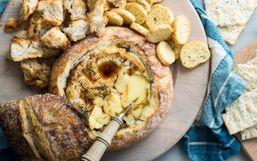 Are you planning a New Year's Eve Party - or at least planning to attend one?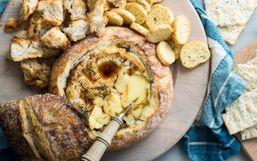 Are you planning a New Year's Eve Party - or at least planning to attend one?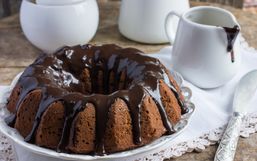 On New Year's Eve, revelers around the globe celebrate new beginnings with dinners and parties with the ones they...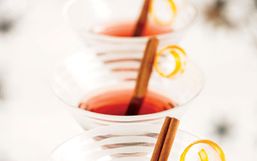 New Years Eve is the perfect time to share a drink with friends and family. The classic drink is, of course, champagne.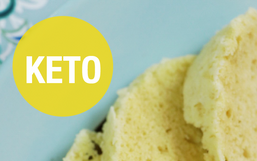 If there's one clear message about the Ketogenic diet, it's that you need to avoid carbs...big time.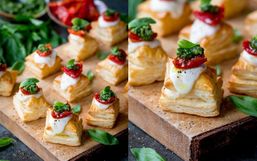 The holiday season is upon us and with that comes many holiday parties!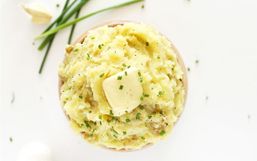 For those who follow a vegan diet understand the struggle of attending a holiday dinner with non-vegans.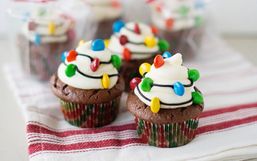 Cupcakes are relished all year round. You can enjoy them for birthdays, holidays, any celebration really, or to treat yourself!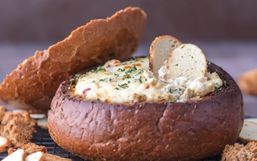 New Year's Eve is an exciting celebration! It's a chance to reflect on the previous year, set goals for the new year, and...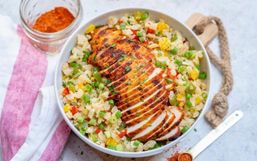 New Year's Eve is an opportunity to reflect on the previous year. For many, ringing in the new year is a chance to start fresh and...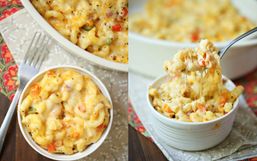 Weight Watchers has reinvented itself over the years and because of that, it is becoming more popular now than ever.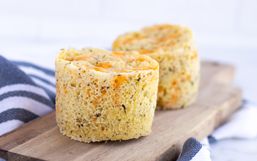 Whether you're a seasoned Ketogenic dieter, or new to the game, you've likely struggled with one major thing - SNACKS.