When a food inspires themed spin-offs like clothing, jewelry, phone cases, headphones and countless other pieces of paraphernalia, you just know there's something magical about it. Pizza has been warming our hearts and our souls for more than a century with its magical combination of bread, cheese, meat and vegetables. Some might even say it's the ultimate (and complete) comfort food. As a society, we may differ over toppings (let's not get into the great pineapple on a pizza debate) but one thing we can all agree on is that pizza is great. To pay tribute to all things 'zaa, I've rounded up some of the best pizza-inspired foods out there, because even when you're not eating pizza, I know you want to be eating pizza.
1. Pizza Waffle Fries
Move over loaded fries, and make room for pizza fries. THESE are the new ultimate game-day calorie-busting comfort food.
2. Pizza Sliders
If you've grown tired of cheeseburger sliders, these hot, cheesy melty pizza sliders are just the answer you've been looking for.
3. Mexican Pizza
Consider this a sort of taco, quesadilla, pizza mash-up. Basically the best parts of Mexican and Italian cuisine combined.
4. Pizza Pot Pie
Can you even believe this? This is a pot pie filled with pizza toppings like sausage, pepper, cheese and tomato sauce and then it's topped with a lid of dough, tomato sauce, cheese and pepperoni… so basically a pizza on top.
5. Supreme Pizza Meatballs
These saucy little meatballs are filled with pizza flavors like pepperoni, mushrooms, peppers, onion and cheese. Then they're baked in a spicy pizza-sauce inspired tomato sauce and finished with even more cheese (of course).
6. Hawaiian Pizza Pasta
The Hawaiian pizza can sometimes get a bad rap (fruit on a pizza? You be the judge) but if you're part of the population who lands on the pro-Hawaiian side of the fence,  you're going to go all sorts of crazy over this Hawaiian pizza pasta bake, and so will the kids.
7. Pizza Nachos
Regular nachos are only a few ingredients away from achieving pizza-like stardom. Add diced pepperoni, swap the salsa for pizza sauce and make sure to include supreme-like toppings like mushrooms, olives and peppers and you've just successfully pizza-fied your nachos!
8. Pizza Grilled Cheese
Well clearly I've been doing grilled cheese wrong for years. This is going to be my new go-to.
9. Pizza Dogs
It's actually really easy to turn a hot dog into a pizza dog… sauce, cheese, pepperoni, done. Now you're in pizza dog heaven.
10. Pizza Stuffed Bell Peppers
Can't get your kids to eat their vegetables? Maybe you should try disguising them like pizza as this recipe does, successfully I might add.
11. Pizza Rolls
The only thing that might actually rival pizza itself, is a dippable, crispy fried version like this one.
12. Pizza Quesadilla
Pepperoni, cheese and pizza sauce in a quesadilla. Pizzadilla. I'm actually angry I didn't think of this sooner.
13. Pepperoni Pizza Pasta Bake
When those carb cravings strike and the answer isn't pizza, it's usually pasta. In this case you can have the best of both worlds with this cheesy skillet-baked pepperoni pizza pasta bake.
14. Portobello Pizzas
If you're a gluten-free or wheat-free eater, I can imagine that pizza is one of those foods that almost brings you to tears. Thankfully, there are quite a few viable alternatives out there, like these portobello pizzas that don't make any compromises when it comes to toppings.
15. Pull-Apart Pizza Bread
You've probably heard of monkey bread; that sticky-sweet bread you can pull apart and nosh on, but this is the ultimate savory version. Meet pizza pull-apart bread. Your favorite pizza flavors like pepperoni and cheese are baked into a soft, melty ring of hot, pizza flavored goodness.
16. Pizza Salad
Ohhh that's right, I went there. No doubt you've seen this meme about pizza salad, and while I'm completely on board with that idea myself, I'm actually talking about real salad here. Real pizza salad that is. Lettuce leaves are tossed with pizza toppings like pepperoni, olives, cheese and tomatoes and then get dressed with an herb dressing, reminiscent of the seasonings in pizza sauce.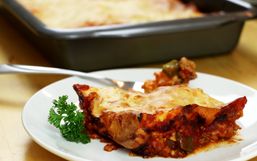 This recipe feeds the whole family with a comforting casserole that takes a spin into the world of pizza.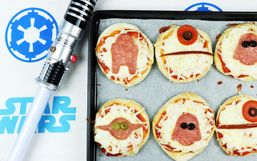 A long time ago, in a galaxy far, far away... Juuuust kidding! It's right now, and in. your. very. kitchen.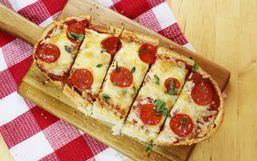 A couple years ago I was discussing with a friend what to make for dinner, and he said he was having "french bread pizza".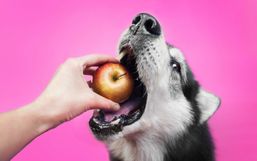 Who can resist those big adorable puppy eyes staring up at you, asking for a treat?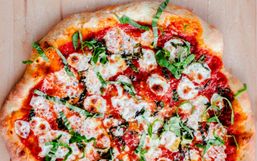 Pizza nights are always a favorite in our family, especially when we get to make our pizza from scratch.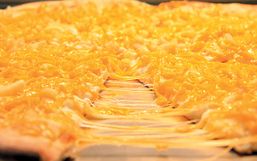 Tired of having the same boring pizza week after week but aren't exactly ready to shy away from the delicious - and easy -...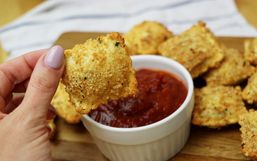 These baked crispy raviolis are like bite sized pasta casseroles you can serve at a party, or enjoy for dinner.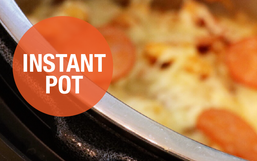 When the Instant Pot first arrived into your home, you likely did what most of us did...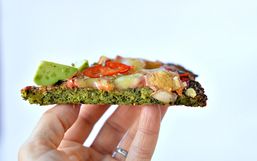 We often think about ways to up the health factor of our pizza toppings, but recently, people are taking a long hard look at...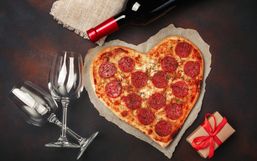 Valentine's Day is almost here and what better way to celebrate than with festive heart-shaped food!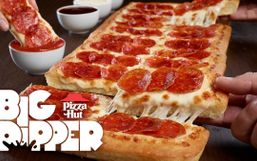 Alright pizza fans, get excited because Pizza Hut is bringing back an iconic offering.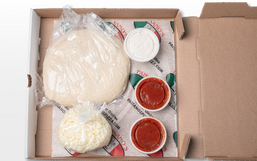 Paisano's Pizza is well known in the Washington metropolitan area and is famous for its pizza, subs, pasta, salads, wings and...