Eating healthy is a priority, but it can sometimes get a little tiring when you keep returning to the chicken option every night for supper. Swap out chicken from time to time with a healthy portion of fresh salmon. It's very flavorful and doesn't have an overly fishy taste to it either. Add a little avocado into the mix and you have yourself a meal centered around getting in all your healthy fats. You can eat salmon in a health bowl format, or as a simple yet satisfying meal on it's own with a side of veggies. No matter how you serve it up, it is one of those foods you'll crave over and over again.
1.Grilled Salmon with Avocado Greek Salsa and Orzo
Looking for a greek recipe but you've make chicken souvlaki way too much lately? This salmon recipe is sure to take your tastebuds on a trip to the Mediterranean in no time.
2. Salmon Teriyaki with Pineapple Salsa
Add some fresh pineapple salsa into the mix and you won't be disapointed. The herbs, pineapple and onion flavors mingle perfectly with the fresh salmon and rice.
3. Grilled Salmon Cobb Salad with Cilantro Lime Ranch
A great meal for a hot day or for a filling lunch tomorrow. Swap out the chicken for some salmon and don't forget that home made dressing to top it all off.
4. Salmon and Avocado Caesar Salad
Caesar salad is often viewed as one of those salads that isn't the greatest for you. Instead of going to the grocery store and getting a pre-made package of it, make your own home made version that incorporates avocado and salmon into the mix. It will change your relationship with Caesar Salad for the better.
5. Grilled Lime Salmon with Avocado-Mango Salsa and Coconut Rice
Mango Time! Take a trip down south with this terrific tropical salmon recipe that is jam packed with flavor. The mango adds the perfect complimentary flavor to the coconut rice and is topped off best with a squeeze of lime.
6. 10 Minute Maple Crusted Salmon
In a hurry? Make this ten minute recipe will provide you and your loved ones with a healthy meal option for a night on the run.
7. Honey Mustard Salmon In Foil
You can make this on the grill, over the campfire or in the oven! No matter where you are, there's no excuse to eat unhealthfully. This salmon has a tangy flavor and goes well with some fresh produce.
8. Garlic Butter Salmon In Foil Recipe
Another foil recipe just to make your life easier! Wrap your fresh salmon up with some herbs, butter and lemon and you will have a simple yet savory supper.
9. Salmon Sushi Bowls
Craving sushi but know you need to eat at home tonight? Make this Salmon Sushi Bowl! It's easy to customize this meal to your ideal sushi bowl and is topped off with, you guessed it, salmon!
10. Pan Seared Salmon with Creamy Avocado Sauce
Instead of dicing up some avo, use it to make a smooth, creamy sauce to take your suppertime meal to the next level. With the squeeze of a lemon, your mouth will be craving more of this amazing dish that is sure to have your guests asking for seconds.
11. Salmon Quinoa Cakes
Craving a burger but don't want to give in? Make these super flavorful salmon quinoa cakes. They are filled with so many fresh and delicious ingredients that your family won't be able to say no to!
12. Parmesan Crusted White Wine Dijon Salmon
Anything with a little white wine has my attention! White wine adds a great dynamic to the overall flavor of the salmon and serves nicely on a bed of greens or pasta.
13. Salmon BLT Sliders with Chipotle Sauce
Make these mini BLT sandwiches and serve at a party to get a great review. They have the perfect chipotle kick of flavor that people love and will fill guests with lots of protein.
14. Asparagus and Lemon and Basil Ricotta Stuffed Salmon Rolls with Lemon Sauce
I can't wait to try out this recipe. It looks like one of those meals that are so memorable and gourmet but is still manageable to throw together in the kitchen.
15. Stuffed Salmon
What is better than Salmon? Stuffed Salmon. Filled with spinach, sun dried tomatoes and feta, this salmon recipe is absolutely incredible and very, very craveable.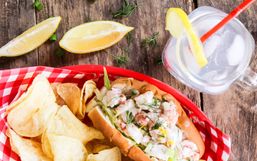 Shrimp dinners are pretty common in my house. They're easy to buy frozen and pull out for a quick thaw and they cook so quickly,...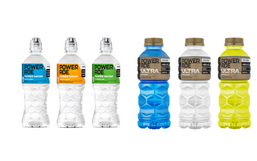 Coca Cola Company unveiled that they are launching two new zero-sugar products to their Powerade brand.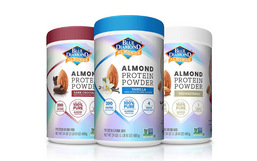 Blue Diamond Growers is entering 2020 with a brand new product, Blue Diamond Almond Protein Powder made from 100% pure almond...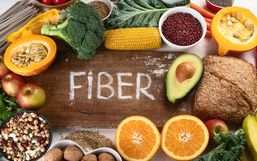 For some, healthy eating is no easy feat. The secret to being successful is to create a balanced approach that allows you to fill...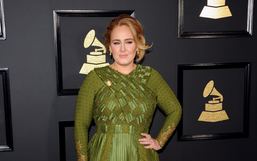 Adele, singer-songwriter and multi-Grammy winner has been making headlines for several years, mostly due to her incredible music...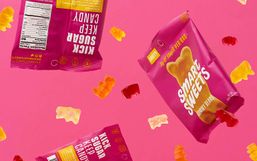 It's no secret that sugar isn't good for you, especially the refined kind we find in sweets.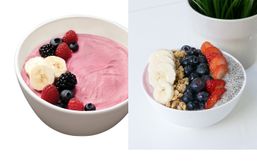 Yogurtland, the leader in self-serve frozen yogurt has no shortage of delicious options.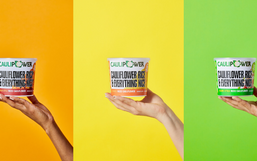 With more people searching for healthier options, companies like CAULIPOWER is committed to delivering.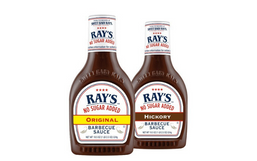 Summer is just around the corner and we all know what that means grilling season is coming too!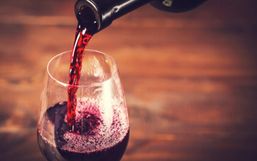 There's no better way to wind down from a busy day than to catch up on your favorite shows with snacks in hand, amirite?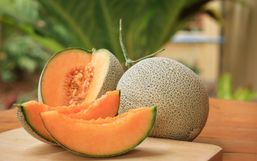 Summer is officially here and for many, that means an abundance of fresh local fruit is now available!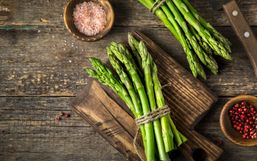 Summer is here and that means many delicious fruits and vegetables are in season!