Omelettes are such a great meal option, not just for breakfast but for any time of day. Eggs are an egg-cellent (hardy har har) source of protein, and what you add to your protein source, is up to you! Whether you're keeping it extra healthy with an egg white omelette, filled with spinach and vegetables, or a regular three cheese omelette with sausage and bacon. You can serve them up, customized, to your entire family.
Omelettes, however, are tricky to make (or maybe just to flip). Unless you're one of those impressive omelette buffet pros, you've probably experienced the tragic loss of an omelette when your flip attempt turned them into scrambled eggs. We have all been there. So, enter waffle irons! Instead of pouring your ingredients into a skillet, pour them into a waffle iron instead, close the lid and cook. Non-stick cooking spray is recommended for easy removal. The eggs will cook perfectly to your liking, and it will free up your hands to start whisking the next batch! While this isn't going to be a traditional omelette, it's a nearly fool proof way to make one. Not to mention, would make a great at-home option for an omelette buffet. Just have bowls of fixings and everyone can create their own. How egg-citing!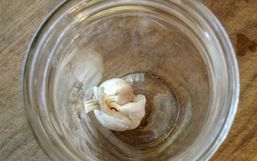 Peeling garlic can be a little tricky, and it's called for in recipes from across the globe because it adds a flavor element...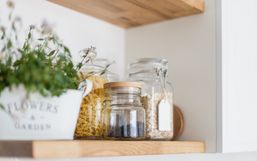 Big or small, kitchen pantries are a serious game-changer when it comes to storage space.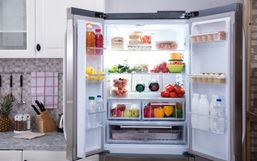 Refrigerators may be one of the most important appliances in our homes. After all, the fridge is the lifeline for our food.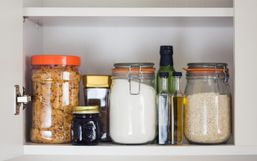 Cupboards play an important role in the kitchen! They store our dishes, dry food, bakeware, and so much more!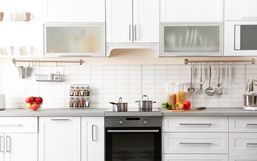 A messy kitchen is the worst! Studies show that clutter can wreak havoc on our mental state so let's get organized together!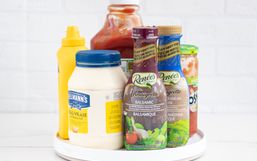 It's time to put that lazy susan to work! We've got a super practical, super simple hack for you to help organize your fridge and...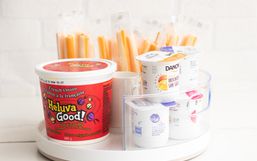 It's time to put that lazy susan to work! We've got a super fun, super simple hack for you to help organize your fridge and create...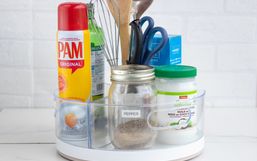 It's time to put your lazy susan to work! This simple organization tool can do a lot of heavy lifting on your house, providing...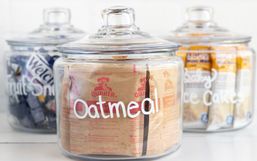 This is an easy hack to help organize your kitchen in the cutest way! It's super simple and completely customizable!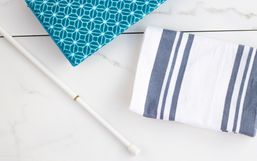 This is a super simple hack I discovered when I moved into my new house a year ago. And it only requires one thing: a tension rod.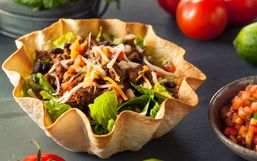 Genius hacks are amazing because they make our lives easier. There are so many wonderful kitchen hacks floating around the...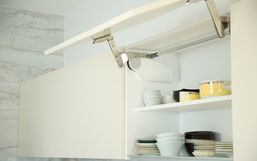 If there's one thing is our kitchen that seems to never get organized, it is definitely our cupboards!