Love a home-baked pastry? Then you know the labor of love that is a pie crust (or any pastry crust, really). The process is simple — flour, a touch of salt, and chunks of cold butter, blended by the fingertips until the butter is broken up to resemble bread crumbs, with lumps no larger than a small pea. Then, adding ice water to create a pastry dough. What's tricky here is the sheer amount of time it takes to blend up the butter with your fingertips, or even a pastry blending tool. You can use a food processor for this as well, however, you first have to chop the cold butter into pieces, and even this method takes some effort to get those crumbs down to the perfect size when blending. Frankly, there is a better way.
Since the purpose of butter in pastry is to melt and create steam pockets which give the pastry that flaky texture we know and love, it's incredibly important not to have big chunks of butter. It's also important for the right consistency when you add the ice water as to bind the dough together. To get the perfect pastry faster, and easier, skip chopping the butter. Instead, use a frozen block of butter and take it to a cheese grater. You're going to achieve perfect size shavings for easy, quicker mixing, with minimal blending. Your pie game is about to get strong.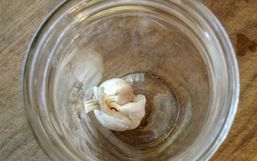 Peeling garlic can be a little tricky, and it's called for in recipes from across the globe because it adds a flavor element...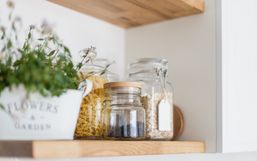 Big or small, kitchen pantries are a serious game-changer when it comes to storage space.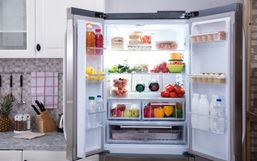 Refrigerators may be one of the most important appliances in our homes. After all, the fridge is the lifeline for our food.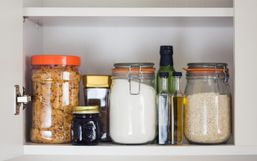 Cupboards play an important role in the kitchen! They store our dishes, dry food, bakeware, and so much more!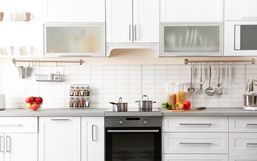 A messy kitchen is the worst! Studies show that clutter can wreak havoc on our mental state so let's get organized together!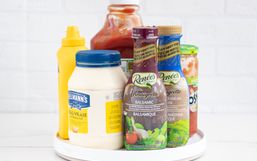 It's time to put that lazy susan to work! We've got a super practical, super simple hack for you to help organize your fridge and...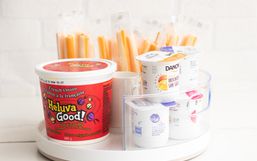 It's time to put that lazy susan to work! We've got a super fun, super simple hack for you to help organize your fridge and create...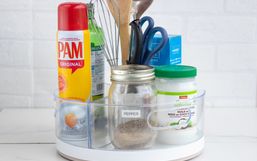 It's time to put your lazy susan to work! This simple organization tool can do a lot of heavy lifting on your house, providing...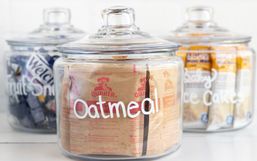 This is an easy hack to help organize your kitchen in the cutest way! It's super simple and completely customizable!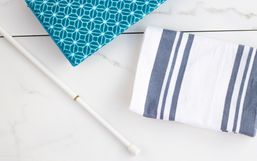 This is a super simple hack I discovered when I moved into my new house a year ago. And it only requires one thing: a tension rod.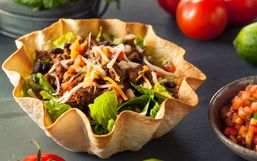 Genius hacks are amazing because they make our lives easier. There are so many wonderful kitchen hacks floating around the...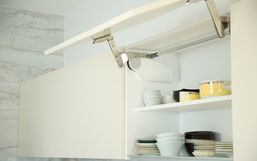 If there's one thing is our kitchen that seems to never get organized, it is definitely our cupboards!