This might show my true food geek colors but there have actually been times in my life where I was left wishing I had some whipped cream, but lacked the necessary tools to make it (because who doesn't wish for whipped cream while camping right?) Unfortunately I didn't know about this crafty food hack at those times, but I'm sharing it with you today so you won't have to be sad and cream-less like I was.
You can make perfect, delicious whipped cream with nothing more than 35% cream and a glass mason jar with a lid. All you have to do is fill the jar about half full of cream (add a sweetener like sugar or maple syrup if you like) screw the lid on tightly and shake, shake, shake! When I tried this it took about three minutes of shaking for a reasonably whipped consistency. Your arms will get a pretty good workout (I never said it would be easier than beaters, nothing is easier than those things) but just consider this your cardio and arm workout for the day.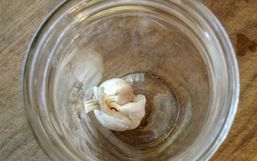 Peeling garlic can be a little tricky, and it's called for in recipes from across the globe because it adds a flavor element...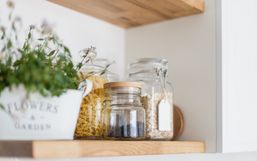 Big or small, kitchen pantries are a serious game-changer when it comes to storage space.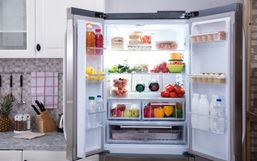 Refrigerators may be one of the most important appliances in our homes. After all, the fridge is the lifeline for our food.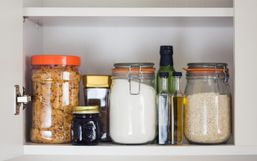 Cupboards play an important role in the kitchen! They store our dishes, dry food, bakeware, and so much more!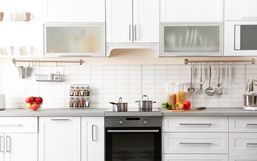 A messy kitchen is the worst! Studies show that clutter can wreak havoc on our mental state so let's get organized together!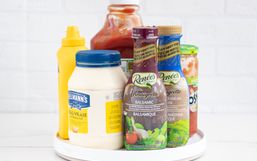 It's time to put that lazy susan to work! We've got a super practical, super simple hack for you to help organize your fridge and...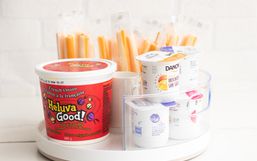 It's time to put that lazy susan to work! We've got a super fun, super simple hack for you to help organize your fridge and create...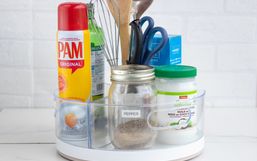 It's time to put your lazy susan to work! This simple organization tool can do a lot of heavy lifting on your house, providing...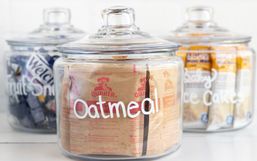 This is an easy hack to help organize your kitchen in the cutest way! It's super simple and completely customizable!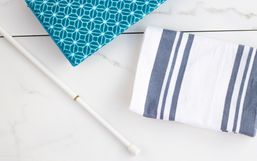 This is a super simple hack I discovered when I moved into my new house a year ago. And it only requires one thing: a tension rod.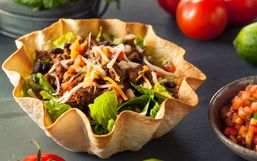 Genius hacks are amazing because they make our lives easier. There are so many wonderful kitchen hacks floating around the...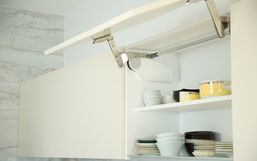 If there's one thing is our kitchen that seems to never get organized, it is definitely our cupboards!