Whenever a holiday is coming up, we know we will be attending a lot of potluck meals or family meals made by loved ones. No matter where you end up this holiday, hopefully, the chef or chefs know how to cook everything well. When they don't know how to do this, well, we are usually the ones that suffer. Read up on some symptoms of food poisoning so you can start helping your body recover as soon as possible.
1. Abdominal Pain
Food poisoning can cause your abdomen to be in serious pain after eating a food that is bad. Your body is fighting off all those germs and bacteria to keep you healthy and as a result, your abdominal pain may be very uncomfortable.
To ease your pain, try lying down, napping or drinking some peppermint tea to flush your body of the toxins in the spoiled food you ate.
2. Vomiting
Vomiting is a classic symptom of food poisoning and probably one of the most miserable symptoms as well. If you keep throwing up and it only lasts about 24 hours, there's a good chance food poisoning is to blame.
The worst thing you can do is to try to stop your body from vomiting. Your body is trying to get rid of all that bad food, but the main time you should be concerned is if you are getting extremely dehydrated as a result.
3. Slight Fever
Food poisoning takes a toll on your overall health and well being of your body, if only for 24 hours. One way your body may respond is through a slight fever.
If you are experiencing more than a slight fever, that's the time to be concerned. If your fever is fairly mild, don't worry! Drink lots of water and get some rest.
4. Nausea
Nausea is the worst because you want to throw up but your body just won't do it! It can leave you feeling drained and extremely sick to your stomach.
To remedy this symptom of food poisoning, try drinking ginger tea with lemon. Ginger and lemon can help soothe your nausea and hopefully reduce it!
5. Headaches
Headaches frequently show up in the heads of those who are suffering from some unfortunate food poisoning. They can last for hours and drive you slightly crazy if you don't do anything about it.
Make sure if you feel a headache coming on to stay hydrated and try taking a nap. Your body is going through a lot right now so you need to give it an opportunity to heal itself.
6. Loss Of Appetite
This one is an obvious symptom. Who doesn't love food?! If the idea of food makes your sick to your stomach while you have food poisoning, don't be surprised. It's as if your body is saying "Gross! I don't want more poison!".
The main thing is to stay hydrated and eat when you can, but eat things that are easy to digest such as saltine crackers.
7. Weakness
Having food poisoning is a draining experience, especially when you have a combination of a variety of symptoms. As a result, your body may feel achy and tired.
Make a point of listening to what your body needs, and don't push it! Your body will tell you when it's ready to start functioning normally again, but it probably won't be for at least 24 hours.
8. Diarrhea
Gross. This symptom is the absolute worst in our opinion! Stay close to a toilet and don't leave the house too often if this is your prominent symptom.
Continue drinking water and getting naps in throughout your day. Make sure you call in sick to work and allow your body to heal.
WHEN YOU SHOULD GO TO THE DOCTOR…
8. Diarrhea For 3+ Days
Diarrhea for a short time is to be expected when it comes to food poisoning, but if you are experiencing diarrhea for an extended amount of time, definitely go see your doctor.
If you cannot get in to see your doctor within a couple days, head to the Emergency room to get checked out. It's better to be safe than sorry.
9. High Fever
Mild fevers are a sign that your body is not at it's best, but if your fever spikes and becomes very high, that's the time to be concerned.
Once again, if you are experiencing a high fever, head to your doctor right away to see how your body is recovering from the food poisoning.
10. Severe Dehydration
If you don't have to pee very often, have a dry mouth, a headache and are very sleepy, you may be experiencing serious dehydration.
In this case, you need to head to the Emergency room to get some liquids back in your body so you can fight off the bad food you ate within the last few days.
11. Bloody Urine
Well, this just goes without even needing an explanation. If you have bloody urine after food poisoning, chances are things are not looking good!
Go see a health practitioner right away or go to the Emergency room where you can be checked out as soon as possible.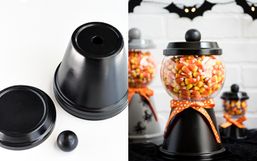 Holidays are fun and only come once a year so this year go all out and host an epic Halloween party!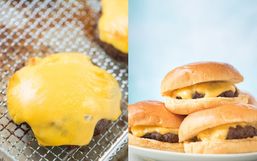 Kitchen gadgets are getting more and more impressive every year. The Instant Pot has been the most sought after kitchen appliance...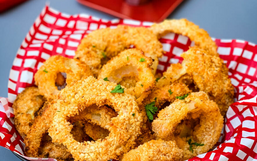 Everyone and their besties have an Instant Pot pressure cooker these days, and if you don't have one yet, you really need to get...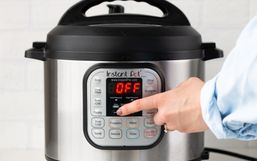 Do you know what FOMO is? Fear of missing out. I've been experiencing it ever since everyone under the sun got an Instant Pot for...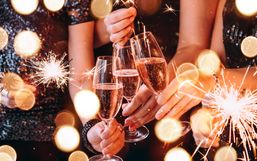 There is no better way to celebrate the end of a year and the fresh new start of a new one than to go all out at a New Year's Eve...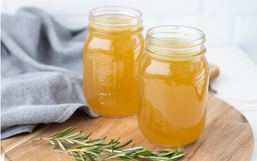 So, you're sick in bed and your stomach is grumbling and you don't know what to eat that won't make you throw up.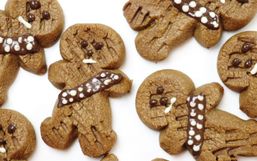 A long time ago in a galaxy far, far away… ...is a party you better get creating a menu for!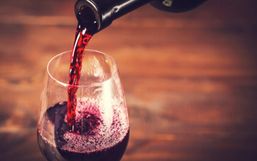 There's no better way to wind down from a busy day than to catch up on your favorite shows with snacks in hand, amirite?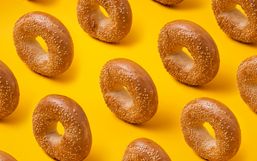 Mark your calendars, National Bagel Day is happening on January 15th, 2020 which means you get to score delicious deals!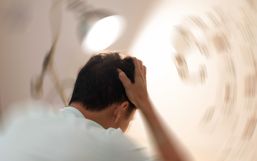 Many people are seeing great success with the keto diet and though a lot of us thought this would be a soon-to-go fad, this keto...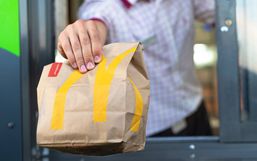 Nothing quite compares to a good ole homecooked meal but sometimes life gets busy. That's where fast-food comes in!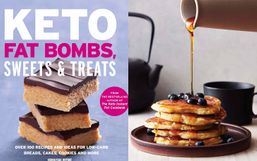 Following a diet is never easy -- it requires planning, motivation, and most of all, dedication.