If you're looking for a festive Fall dessert that combines some of the best flavors of the season, look no further than this skillet pear gingerbread cake. The warm pears, perfectly spiced cake and crunchy caramelized edges will satisfy all your sweet and sticky dessert cravings and leave you dreaming of cold, crisp Autumn days.
Ingredients
Cake:
2 1/3 cups all-purpose flour
1 1/4 tsp. salt
1 1/2 tsp. ground ginger
1 1/2 tsp. cinnamon
1/4 tsp. ground cloves
1/2 teaspoon ground allspice
3/4 cup canola or vegetable oil
1/2 cup gently packed light brown sugar
1/2 cup dark molasses
1/2 cup plain whole-milk yogurt or sour cream
1/4 cup dairy-free milk
1/2 tbsp. fresh ginger, grated
1/4 cup of unsweetened applesauce
1 tsp. of baking soda
1 large egg, at room temperature
1/2 cup hot, freshly brewed strong coffee (regular or decaffeinated) or boiling water
Topping:
4 firm-ripe pears (about 2 pounds), peeled and cored
1 tablespoon unsalted butter, cut into small pieces
1/4 cup gently packed light brown sugar
Pinch of salt
Whipped cream, for serving (optional)
Equipment
Medium mixing bowl
Large mixing bowl
Spatula
Wooden spoon
Whisk
10 or 11-inch cast-iron skillet
Knife
Cutting board
Method
Preheat the oven to 325°F, with a rack in the lower third. Oil a 10- or 11-inch cast-iron skillet with vegetable oil.
To make the cake, stir together the flour, salt, ground ginger, cinnamon, cloves and allspice in a medium bowl. Set aside.
Whisk together the oil, brown sugar, molasses, yogurt, ginger, applesauce and egg in a large bowl until well blended and smooth. Using a wooden spoon or spatula, stir in half of the flour mixture. Stir the baking soda into the hot coffee until dissolved, then add to the batter and stir until combined. Stir in the remaining flour.
Transfer the batter to the prepared skillet and spread evenly.
Cut the pears lengthwise into 1/2-inch-thick slices. Arrange the longer slices on the batter in a circle at the edge of the pan, overlapping them slightly and with the narrow ends pointing toward the center. Arrange the shortest slices in a second circle in the center to cover the batter completely.
Dot the pear slices with the butter along the outer circle only. Mix together the brown sugar and salt and sprinkle evenly over the top.
Bake for about 1 hour, or until a toothpick inserted in center of cake comes out clean and top of cake springs back when pressed lightly.
Cook for about 20 minutes, then serve warm or at room temperature. Cut into wedges and top with whipped cream if desired.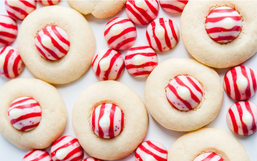 One of the best things about Christmas (aside from spending time with those you love of course) is being able to dig into...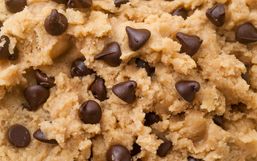 There are some things in life you know are bad for you but you just can't give it up, and that my friends, is raw cookie dough.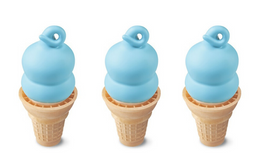 Good news friends, Dairy Queen is adding another delicious frozen treat to their crave-worthy menu and it'll have you dreaming of...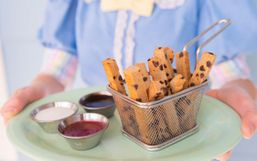 Disney theme parks may be temporarily closed, but that isn't stopping Disney from finding ways to add a touch of their magic into...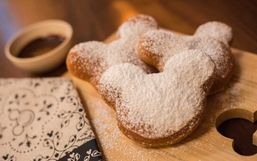 Disney fans, get excited because Disney is back with another Disney Magic Moment.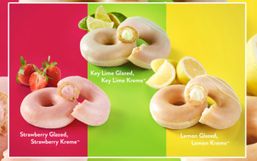 Krispy Kreme is on a mission to brighten your day with new sweet, bold-flavored doughnuts.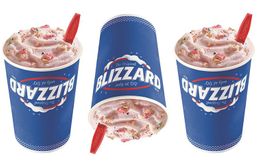 Summer is just around the corner and what better way to cool off than with a Blizzard treat in hand!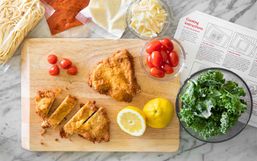 Most restaurants have temporarily closed their dine-in option but that isn't stopping them from making sure their fans get their...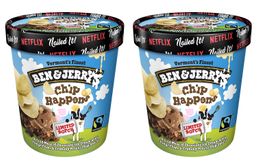 Nothing quite beats watching your favorite show with a bag of your favorite potato chips in hand, right?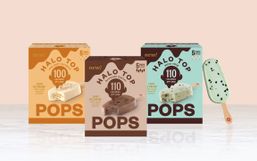 Halo Top may be one of the newer ice cream brands on the market but after launching in 2011 they quickly climbed their way to the...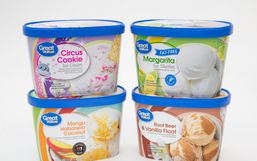 Good news friends, while you head to Walmart to stock up your kitchen, make your way to the freezer aisle and try their new ice...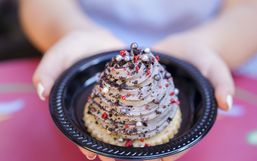 Disney parks may be temporarily closed but that isn't stopping them from helping you bring Disney's magic into your home.