It's that time of year…the leaves are (almost) gone, the air is crisp and I'm finding myself craving all things warm and comforting. That means soups, stews and of course all the hot beverages I can get my hands on. Tea and lattes are fine and all, but sometimes it's nice to indulge in something a little… stronger. If you're looking for a warming, comforting adult beverage to make this chilly season, give this slow cooker spiked cider a try and watch all your friends turn up at your doorstep just because they "were in the neighborhood".
Ingredients
4 liters of apple cider or cloudy apple juice
1 orange
A 1-inch piece of fresh ginger
3 whole cinnamon sticks
1 tbsp whole cloves
5 star anise pods
5 whole cardamom pods
1 1/2 cups bourbon, brandy, or dark rum
Cinnamon sticks for garnish
Equipment
Slow cooker
Cheesecloth or coffee filters
Knife
Cutting board
Kitchen twine
Method
Pour the cider or apple juice into a 5-quart or larger slow cooker.
Cut the orange into 1/4-inch-thick rounds and cut the ginger into 1/4-inch-thick slices. Add both to the slow cooker.
Place the cloves, star anise pods and cardamom in a double layer of cheesecloth or coffee filter, gather it up into a bundle, and tie closed with kitchen twine. Add to the slow cooker along with the cinnamon sticks.
Place the lid on the slow cooker and cook for about 4 hours on low. Add the bourbon, brandy, or rum and stir to combine. Let sit on warm for 10 minutes for the flavors to meld. Keep warm and serve in glasses garnished with a cinnamon stick.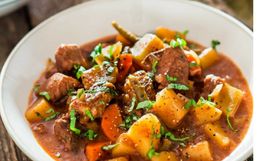 Fall might just be my favorite season. It's the season that is welcome after a well-enjoyed summer.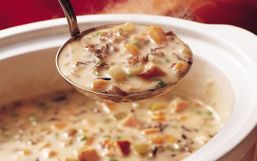 Slow cookers, or crockpots, are a great time saving appliance. They work though electrical heating and cook over a number of...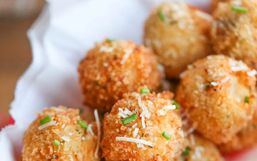 Wondering what to do with those leftover mashed potatoes from your holiday get together?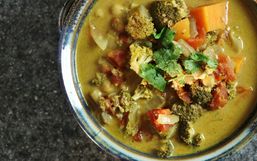 Adopting a plant based lifestyle does not mean you sacrifice on flavor and big hearty meals.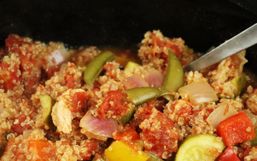 A healthy Cajun, dump-in-the-slow-cooker dinner is the exactly what you need to fit a whole hearty dinner into your already pretty...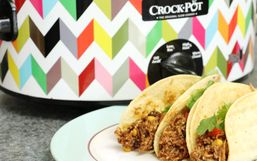 When it comes to an easy dinner, two words come to mind - CROCKPOT and LEFTOVERS (shame on you if you thought I was going to say...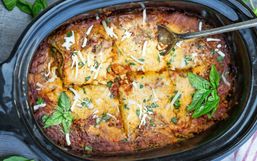 What is my favorite appliance in my kitchen? Aside from my Kitchen Aid Mixer, it's my Crockpot!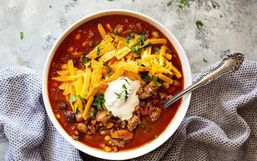 There is nothing quite as satisfying as eating soup on a cold or dreary day or for when you're feeling under the weather.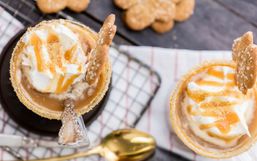 As the days get chillier and our homes get toastier, the craving for a flavorful, hot drink is always present.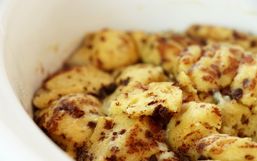 Looking for a warm breakfast that fills the house with the aroma, waking everyone with an appetite for a delicious homemade...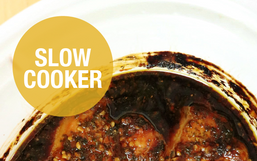 When it comes to slow cookers, we tend to have a few fall back recipes that we use over and over, and it takes a powerful new...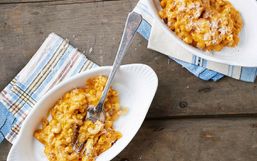 Like the newly popular kitchen gadget, the Instant Pot, the slow cooker still makes the top favorite kitchen gadgets to have.