We all know that the best part of apple crisp is that crunchy buttery rich topping that blankets those softened cinnamon spiced apples. This is pretty easy to achieve in the oven (a dry cooking environment) but like anything cooked in the oven, you have to babysit it. The beauty of the slow cooker is the 'set it and forget it' philosophy. The machine does the work for you and most new models will even shut off automatically when desired cooking time is achieved. The only catch is that they create a pretty moist environment, which isn't ideal for creating anything crispy. This problem is easily solved however by draping a few paper towels over top of the slow cooker before putting the lid on. This will absorb moisture and prevent it from dripping, ensuring the topping stays perfectly crispy.
Ingredients
Topping:
1 cup all purpose flour
1/2 cup rolled oats
1/2 cup packed brown sugar
1 1/2 tsp ground cinnamon
1/4 tsp kosher salt
8 tbsp unsalted butter, softened
Filling:
Non-stick spray for coating dish
5 or 6 apples, (about 3 lbs) peeled, cored and cut into 1 inch chunks
1/4 cup granulated sugar
2 tbsp all-purpose flour
1 tbsp ground cinnamon
1 tbsp lemon juice
Equipment
Medium bowl
Spatula
Slow cooker
Paper towel
Method
Place all topping ingredients, except butter, into a medium bowl and stir to combine. Add butter and mix with a spoon or your hands until the topping is crumbly with pieces the size of small peas. Set aside.
Spray the insert of a 6-quart or larger slow cooker with non-stick cooking spray.
Add the apples, sugar, flour, cinnamon, and lemon juice to the slow cooker, stir to combine, and spread into an even layer. Sprinkle the topping evenly over the apples.
Place a few sheets of paper towel over top of the slow cooker, making sure it covers the whole thing. Place the lid on top and cook on high for 1.5 hours or low for 2.5-3 hours or until topping is browned and fruit is tender.
Turn off slow cooker and let cool for 15 minutes. Serve, with or without ice cream.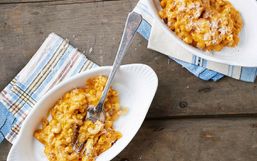 Like the newly popular kitchen gadget, the Instant Pot, the slow cooker still makes the top favorite kitchen gadgets to have.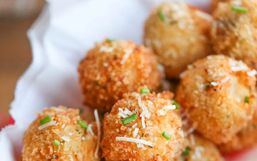 Wondering what to do with those leftover mashed potatoes from your holiday get together?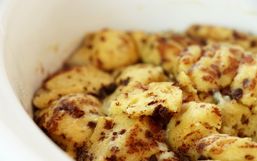 Looking for a warm breakfast that fills the house with the aroma, waking everyone with an appetite for a delicious homemade...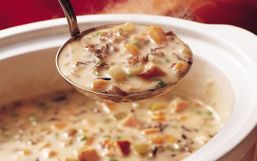 Slow cookers, or crockpots, are a great time saving appliance. They work though electrical heating and cook over a number of...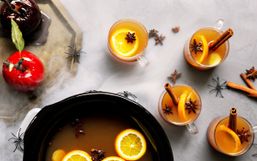 It's that time of year...the leaves are (almost) gone, the air is crisp and I'm finding myself craving all things warm and...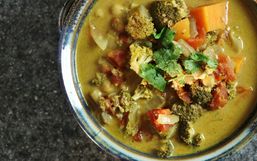 Adopting a plant based lifestyle does not mean you sacrifice on flavor and big hearty meals.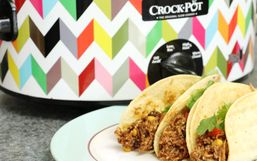 When it comes to an easy dinner, two words come to mind - CROCKPOT and LEFTOVERS (shame on you if you thought I was going to say...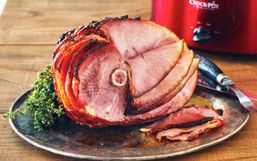 Easter often calls a common centerpiece at your family dinner, and that's ham. So, pressure's on!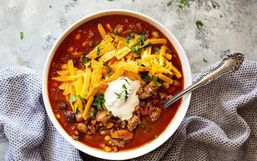 There is nothing quite as satisfying as eating soup on a cold or dreary day or for when you're feeling under the weather.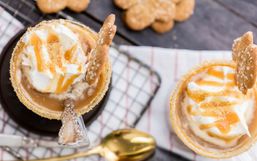 As the days get chillier and our homes get toastier, the craving for a flavorful, hot drink is always present.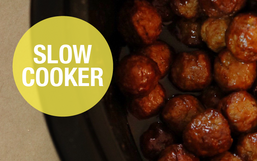 When it comes to potlucks, there's one classic dish that always seems to make the table, and that's crockpot meatballs.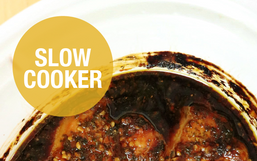 When it comes to slow cookers, we tend to have a few fall back recipes that we use over and over, and it takes a powerful new...