Mmmm butter… condiment, sauce, cooking oil…butter is used each day in so many ways and the reason for that is, it's freaking delicious! Here's a quick newsflash that's going to rock your buttery little world; you haven't lived until you've tasted freshly made butter. This might sound pretty labor intensive, but the good news is it's actually easy to make fresh, homemade butter right at home. Try this recipe and experience the rich creamy taste and you'll never want to go back to store bought butter again.
Ingredients
1 liter heavy cream (you can use any amount of 35% cream as long as it fits in your food processor)
Cold water
Salt (optional)
Equipment
Food processor
Fine mesh sieve
2 medium bowls
Method
Pour the heavy cream into your food processor fitted with the regular chopping blade.
Turn on the processor to medium and process the cream for 5-8 minutes, or until the buttermilk starts to separate from the milk fats (the food processor will start to sound different when this happens.)
Place the sieve over a medium bowl and drain the contents of food processor into it. The buttermilk will drain into the bowl and milk fats will collect in the sieve. Gather the butter solids and dunk in a bowl of cold water.
Using your hands, knead the butter together pressing out any remaining buttermilk. Repeat this process, submerging the butter in fresh cold water and kneading until the water is clear and all buttermilk is removed.
If desired, knead in some salt (start with about ¼ teaspoon.)
Shape butter into a stick or whatever shape is desired, wrap in parchment paper and store in the fridge.
Enjoy on fresh baked bread or baked goods for maximum butter satisfaction.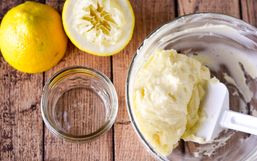 When I was a child, my Mom used to theme each week with something new so that we would learn about cultures, the planet, nature,...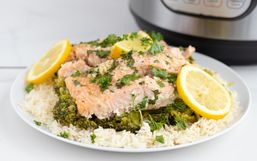 Fish is full of healthy fats, making it the perfect well-rounded dinner.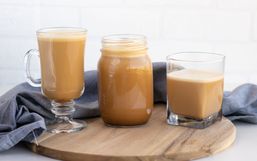 Bulletproof coffee is huge in the Keto Diet community, but it actually has benefits for everyone regardless of whether you're on a...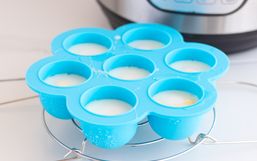 Poached eggs are a delicious addition to your breakfast and a great way to add protein without all the extra oil of a fried egg.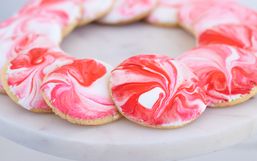 Canada Day is right around the corner and that means you're probably starting to plan your menu!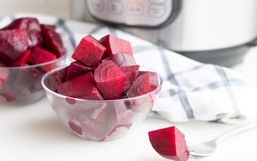 While I love root veggies, they can take a long time to cook. Plus, my oven lets off a lot of heat, making me hesitant to use it...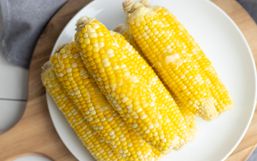 Corn on the Cob is almost in season in our area, but it's already available in grocery stores and is the perfect summer side dish!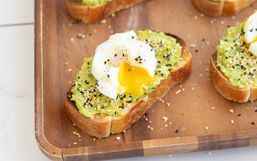 Breakfast is often called the most important meal of the day. It can also be the most delicious meal of the day!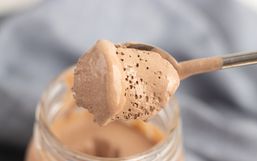 We love a good copycat recipe here at Forkly and this Wendy's chocolate frosty is no exception!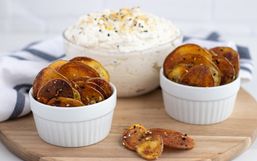 When I dip, you dip, we dip! Chips that is. I'm a sucker for a good chip and dip combo whether it's a Friday night movie in or I'm...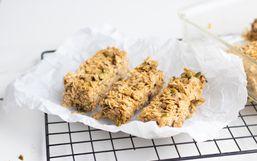 Granola bars are perfect for so many moments: breakfast time; an at-work or school-safe snack; a picnic, playground, or...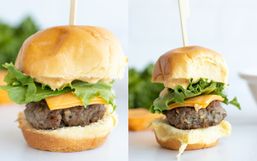 These Big Mac Bites are absolutely drool-worthy and the Copycat Big Mac Sauce is spot on - you wouldn't even know it didn't come...