Caramel corn is one of those forgotten treats that tastes sooo good, but we often overlook it for flashier fall treats like bright red candy apples or those addictive little bits of candy corn. I often only remember how much I love this salty-sweet crunchy confection when I see some at the fair, but that doesn't have to be the only time you savor caramel corn, and as you probably know, homemade always tastes best. Here is an easy recipe to make your own salted caramel corn right at home:
Ingredients
15 cups plain popped pop corn
1 1/2 cups packed dark brown sugar
1 1/2 sticks (12 tbsp) unsalted butter, plus more for coating pan
1/4 cup plus 2 tbsp light corn syrup
1 tsp fine salt
1 tsp vanilla extract
1/2 tsp baking soda
1 tbsp flaked sea salt
Equipment
Large bowl or roasting pan
Medium pot
Rubber spatula
Whisk
Parchment paper
Large baking sheet
Method
Heat the oven to 250°F and arrange a rack in the middle. Coat a large roasting pan with butter and place the popcorn in the pan; set aside.
Place the brown sugar, butter, corn syrup, and teaspoon of fine salt in a medium heavy-bottomed saucepan over medium heat and bring to a boil, stirring occasionally with a rubber spatula until the sugar has dissolved, about 5 minutes. Continue to boil without stirring for 3 minutes.
Remove from heat, add the vanilla and baking soda, and whisk until the caramel is light in color, foamy, and has doubled in volume, about 10 seconds.
Immediately drizzle over the popcorn, stir with a rubber spatula until thoroughly coated. Line the baking sheet with parchment paper and spread popcorn on it in a single layer.
Bake, stirring every 15 minutes with a rubber spatula and scraping up any caramel from the bottom of the pan, until a cooled piece of popcorn is very crunchy, about 45 minutes to 1 hour total. (To test for doneness, take a few pieces of popcorn out of the oven and let cool for 30 seconds. If they're crunchy, then the caramel corn is done.)
Remove from oven and sprinkle evenly with the flaked sea salt. Transfer the caramel corn to a work surface or rimmed baking sheet to cool completely.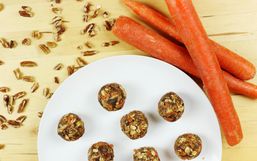 A healthy snack inspired by a Spring-time favorite - carrot cake!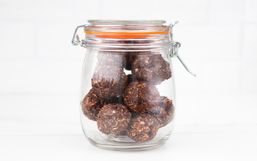 You've probably been seeing recipes for no-bake snack/energy bites online for a few years now. I know I have!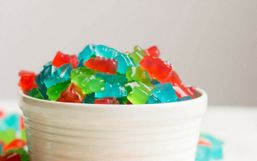 When the cravings hit it's hard to stay on track when you're trying to follow a healthy lifestyle.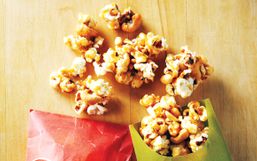 Ahhhh movie nights! Where everyone puts on their slippers and cozies up under a big quilt to watch a new release or an old...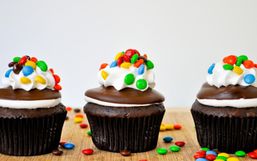 You know them, you love them, you quietly whisper "melts in your mouth, not in your hands" as you tip your head back and toss...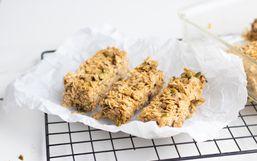 Granola bars are perfect for so many moments: breakfast time; an at-work or school-safe snack; a picnic, playground, or...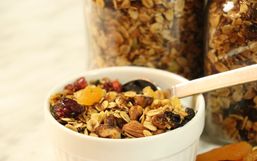 Granola costs a small fortune at the grocery store, yet it's incredibly easy and cost-efficient to make it yourself at home.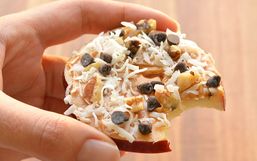 We've all been there. Hungry and needing a snack, grabbing what we see or can find, or that's within a drive-thru's distance.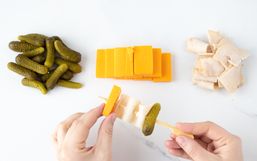 Snack time is the best time! So fill your belly with some seriously mouth-watering snacks that won't load you up with sugar and...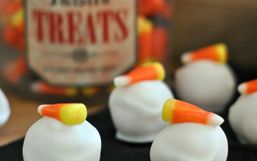 There's nothing better than a new season that brings about all your childhood favorites and those mild food addictions that come...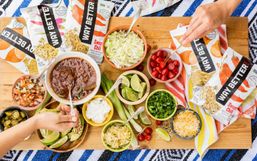 The hot days are rolling in and we are loving it! Our pools are open, the beaches are waiting for day trippers with a day off, and...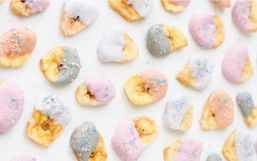 Summertime is road trip time! I remember munching on apples and granola bars for hours on end when my family went on road trips.