Caramel corn is one of those forgotten treats that tastes sooo good, but we often overlook it for flashier fall treats like bright red candy apples or those addictive little bits of candy corn. I often only remember how much I love this salty-sweet crunchy confection when I see some at the fair, but that doesn't have to be the only time you savor caramel corn, and as you probably know, homemade always tastes best. Here is an easy recipe to make your own salted caramel corn right at home:
Ingredients
15 cups plain popped pop corn
1 1/2 cups packed dark brown sugar
1 1/2 sticks (12 tbsp) unsalted butter, plus more for coating pan
1/4 cup plus 2 tbsp light corn syrup
1 tsp fine salt
1 tsp vanilla extract
1/2 tsp baking soda
1 tbsp flaked sea salt
Equipment
Large bowl or roasting pan
Medium pot
Rubber spatula
Whisk
Parchment paper
Large baking sheet
Method
Heat the oven to 250°F and arrange a rack in the middle. Coat a large roasting pan with butter and place the popcorn in the pan; set aside.
Place the brown sugar, butter, corn syrup, and teaspoon of fine salt in a medium heavy-bottomed saucepan over medium heat and bring to a boil, stirring occasionally with a rubber spatula until the sugar has dissolved, about 5 minutes. Continue to boil without stirring for 3 minutes.
Remove from heat, add the vanilla and baking soda, and whisk until the caramel is light in color, foamy, and has doubled in volume, about 10 seconds.
Immediately drizzle over the popcorn, stir with a rubber spatula until thoroughly coated. Line the baking sheet with parchment paper and spread popcorn on it in a single layer.
Bake, stirring every 15 minutes with a rubber spatula and scraping up any caramel from the bottom of the pan, until a cooled piece of popcorn is very crunchy, about 45 minutes to 1 hour total. (To test for doneness, take a few pieces of popcorn out of the oven and let cool for 30 seconds. If they're crunchy, then the caramel corn is done.)
Remove from oven and sprinkle evenly with the flaked sea salt. Transfer the caramel corn to a work surface or rimmed baking sheet to cool completely.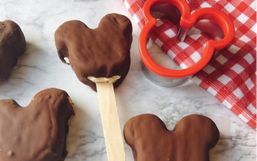 When planning a Disney vacation it's important to plan a well thought out itinerary.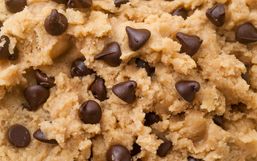 There are some things in life you know are bad for you but you just can't give it up, and that my friends, is raw cookie dough.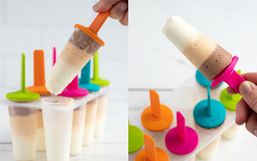 Are you stuck at home with your kids and having a hard time finding things to keep you and your little ones busy?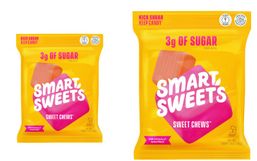 If you haven't heard of SmartSweets yet, it's time this innovative candy brand gets on your radar.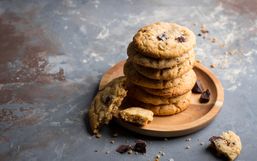 With more people spending time at home, it seems more people are baking up a storm in their kitchen!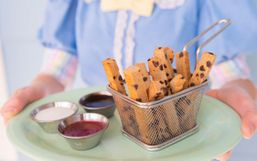 Disney theme parks may be temporarily closed, but that isn't stopping Disney from finding ways to add a touch of their magic into...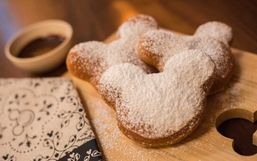 Disney fans, get excited because Disney is back with another Disney Magic Moment.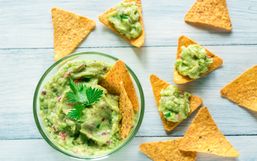 Many of us are looking for ways to stay entertained while being stuck at home.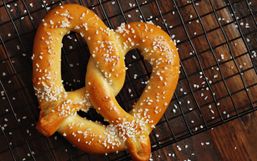 Your favorite soft pretzel franchise just announced they're selling DIY At-Home Pretzel Kits so you can make those iconic pretzels...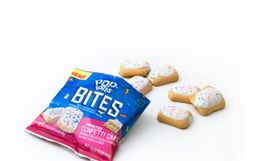 If you love (or can at least appreciate) all things from the '90s then buckle up because Pop-Tarts is unveiling a brand new snack...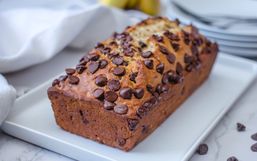 Many people are using their extra time at home to create delicious creations in the kitchen.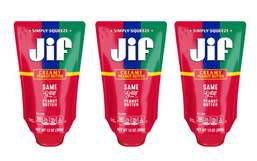 Get ready peanut butter fans, Jif just announced the launch of their most innovative product yet, Jif Squeeze Creamy Peanut...