Tacos are one of my favorite foods because they're so versatile that you're never constrained to just one flavor. I don't know about you but my fickle food cravings pretty much run the show, so whether I'm in the mood for something salty and savory or sweet and spicy, there's no craving that can't be satisfied by some sort of taco. Fried avocado is a new taco trend that's sweeping the nation and with the flavors of toasted sesame and lime, these are sure to be a taco triumph if I ever saw one.
Ingredients
1 cup sour cream
2 tablespoons olive oil
2 limes
2 cloves garlic, minced
1 serrano pepper, chopped
1 bunch cilantro, chopped
1 teaspoon salt
½ head of green cabbage, cored and shredded
2 teaspoons toasted sesame oil
3 tablespoons sesame seeds
Pinch of salt
Vegetable oil for frying
2 cups corn flake cereal
1 teaspoon aleppo chile flakes (or regular chili flakes)
1 tablespoon sugar
1 egg beaten
2 ripe, but firm avocados
Corn tortillas
2 cups canned black beans
½ cup crumbled cotija cheese or queso fresco
Equipment
Large knife
Food processor
Medium and large mixing bowls
Cutting board
Large skillet
Spatula
Several small mixing bowls
Paper towel
Rolling pin (or a heavy can)
Large plate
Method
First make the cilantro sauce by combining sour cream, olive oil, the juice of one lime, garlic, serrano pepper, cilantro and 1 teaspoon of salt in a food processor. Process until the sauce is smooth and thin.
Next, make the cabbage slaw by combining the shredded cabbage, juice of one lime, sesame oil, 1 tablespoon toasted sesame seeds and a pinch of kosher salt in a large bowl. Stir until combined and set aside.
To prepare the fried avocados, add enough vegetable oil to coat a large skillet and come up about half an inch up the sides. Heat over medium high heat until the oil reaches 375℉.
Add the corn flake cereal to a zip-top bag and crush with a rolling pin or use a heavy can, crush until it's no larger than panko breadcrumbs. Add the chili flakes, remaining sesame seeds, sugar and salt to the cereal, shake to combine and pour on a large plate.
Halve your avocados and remove the pits and the skin. Cut into quarters and again into eighths.
Dip each piece of avocado in the beaten egg, and then coat in the cereal mixture on all sides before placing in the hot skillet.
Fry avocado pieces, flipping once, for about 2-3 minutes or until golden brown and crispy. Remove from skillet and drain on paper towel.
To assemble tacos, top each corn tortilla with cabbage slaw, warm black beans, 3 or 4 pieces of avocado and top with cilantro sauce and cheese. Serve with lime wedges if desired.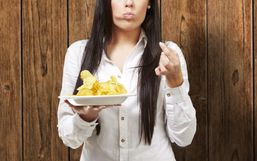 Joking and talking about being gassy can be hilarious, but when it happens to you especially if it's a frequent occurrence, it...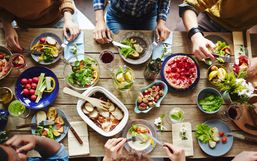 Do you remember the Canada's Food Guide rainbow that you would learn about in health class as a student? Who could forget it?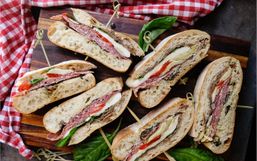 Summer is one of the most sought-after seasons of the year. If you experience cold winter months then you surely appreciate those...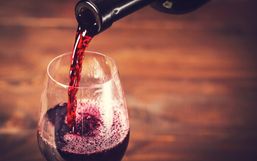 We've all heard it before "be sure to get a good night sleep". But do you know how important that statement really is?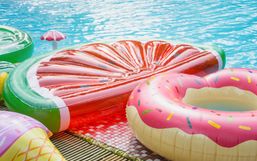 As soon as the warm weather hits it's time to hit the pools and the beaches!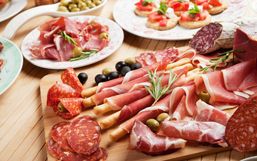 Stay clear of the sun, don't smoke, get adequate sleep, and limit your stress is all you need to prevent accelerated aging, right?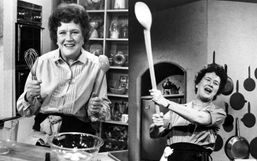 Julia Child is one of the most iconic chefs in the world, and for good reason.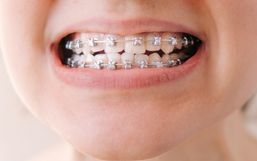 Preparing for braces can be both exciting and intimidating. It's exciting because you know the end result will be well worth the...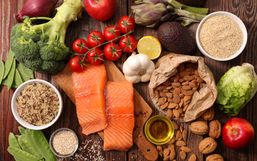 Being comfortable in your body is essential to living a happy life.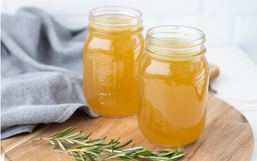 So, you're sick in bed and your stomach is grumbling and you don't know what to eat that won't make you throw up.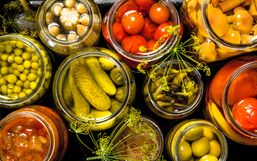 Keeping your pantry stocked with essential items is always a good idea because with the right ingredients you can whip a delicious...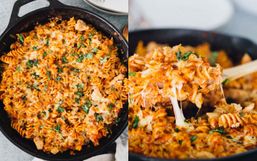 Stocking your pantry with nonperishable items is a great way to ensure you have ingredients readily available.