Tacos are one of my favorite foods because they're so versatile that you're never constrained to just one flavor. I don't know about you but my fickle food cravings pretty much run the show, so whether I'm in the mood for something salty and savory or sweet and spicy, there's no craving that can't be satisfied by some sort of taco. Fried avocado is a new taco trend that's sweeping the nation and with the flavors of toasted sesame and lime, these are sure to be a taco triumph if I ever saw one.
Ingredients
1 cup sour cream
2 tablespoons olive oil
2 limes
2 cloves garlic, minced
1 serrano pepper, chopped
1 bunch cilantro, chopped
1 teaspoon salt
½ head of green cabbage, cored and shredded
2 teaspoons toasted sesame oil
3 tablespoons sesame seeds
Pinch of salt
Vegetable oil for frying
2 cups corn flake cereal
1 teaspoon aleppo chile flakes (or regular chili flakes)
1 tablespoon sugar
1 egg beaten
2 ripe, but firm avocados
Corn tortillas
2 cups canned black beans
½ cup crumbled cotija cheese or queso fresco
Equipment
Large knife
Food processor
Medium and large mixing bowls
Cutting board
Large skillet
Spatula
Several small mixing bowls
Paper towel
Rolling pin (or a heavy can)
Large plate
Method
First make the cilantro sauce by combining sour cream, olive oil, the juice of one lime, garlic, serrano pepper, cilantro and 1 teaspoon of salt in a food processor. Process until the sauce is smooth and thin.
Next, make the cabbage slaw by combining the shredded cabbage, juice of one lime, sesame oil, 1 tablespoon toasted sesame seeds and a pinch of kosher salt in a large bowl. Stir until combined and set aside.
To prepare the fried avocados, add enough vegetable oil to coat a large skillet and come up about half an inch up the sides. Heat over medium high heat until the oil reaches 375℉.
Add the corn flake cereal to a zip-top bag and crush with a rolling pin or use a heavy can, crush until it's no larger than panko breadcrumbs. Add the chili flakes, remaining sesame seeds, sugar and salt to the cereal, shake to combine and pour on a large plate.
Halve your avocados and remove the pits and the skin. Cut into quarters and again into eighths.
Dip each piece of avocado in the beaten egg, and then coat in the cereal mixture on all sides before placing in the hot skillet.
Fry avocado pieces, flipping once, for about 2-3 minutes or until golden brown and crispy. Remove from skillet and drain on paper towel.
To assemble tacos, top each corn tortilla with cabbage slaw, warm black beans, 3 or 4 pieces of avocado and top with cilantro sauce and cheese. Serve with lime wedges if desired.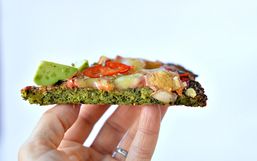 We often think about ways to up the health factor of our pizza toppings, but recently, people are taking a long hard look at...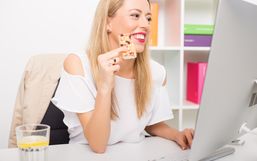 Finding the right protein bar that isn't packed with sugar and additives can be a difficult task.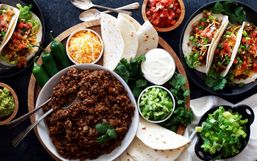 Lentils are an amazing way to get protein without having to cook up meat for your meal.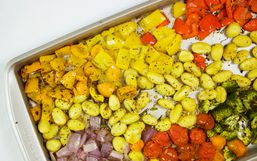 You definitely don't have to be Italian to enjoy gnocchi. Those pillowy dough-balls melt in your mouth and are delicious no matter...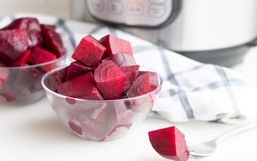 While I love root veggies, they can take a long time to cook. Plus, my oven lets off a lot of heat, making me hesitant to use it...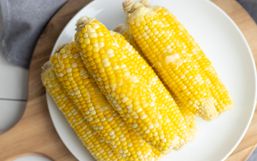 Corn on the Cob is almost in season in our area, but it's already available in grocery stores and is the perfect summer side dish!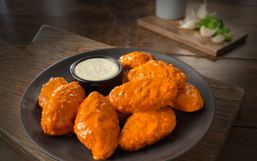 With vegetarian and vegan diets on the rise, more restaurants are hopping on the meatless trend train.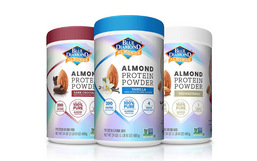 Blue Diamond Growers is entering 2020 with a brand new product, Blue Diamond Almond Protein Powder made from 100% pure almond...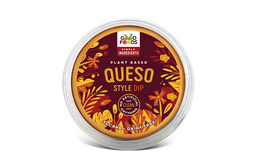 The plant-based diet trend is growing and it shows no signs of stopping!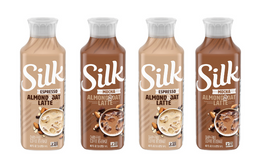 If you don't have time to head to a coffee shop this morning to score your favorite latte, don't fret! Silk, America's No.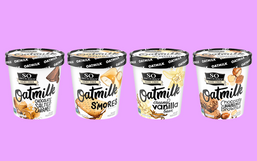 With dairy allergies and vegan dietary preferences on the rise, companies are making the commitment to offer their consumers more...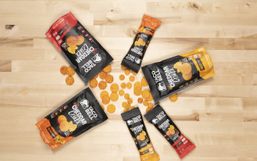 Alright Taco Bell fans, you're in for a treat today! You can now take your favorite Taco Bell flavors on the go with you with the...