By this point, it's safe to say the spicy sauce known as Sriracha has firmly taken the condiment world by storm. People everywhere are putting this fiery red sauce on and in, just about everything from burgers to mac and cheese. Heck there's even a variety of sriracha products out there to satisfy all your spicy cravings from chips to popcorn and even sriracha jerky for the carnivores out there. These items may come as no surprise given the sauce's sky-rocketing popularity but what you didn't see coming was sriracha invading the dessert world… in the form of ice cream. It may be tricky to find sriracha ice cream at your local supermarket, so for those die-hard fans, this recipe for chocolate sriracha ice cream is a hands-down, must make.
Ingredients
3 tbsp. cocoa powder
½ tsp. ground cinnamon
2 tsp. sriracha
2½ tbsp. maple syrup
1 can full-fat coconut milk
Equipment
Medium bowl
Whisk
Measuring spoons
Ice cream maker
Method
Place the cocoa powder, cinnamon, sriracha, and maple syrup into a small bowl and whisk together until clumpy.
Slowly incorporate the coconut milk into the mixture, about 2 tbsp. at a time, so that it stays smooth.
After the coconut milk is fully whisked in, place the bowl in the freezer for about 25 minutes.
Once the mixture is cool, pour it into your ice cream maker and wait for it to fully freeze up (softer or firmer depending on your preference).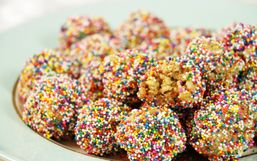 Energy balls are a great way to stay healthy and obviously - energized, while on the go!
Mmmm, chocolate chip cookies are one of those comforts from home I can never say no to.
At the end of a long, warm day swimming in the sunshine, meeting up with friends and sipping on some ice cold drinks, the best way...
Ice cream cakes are absolutely to DIE for. Have you heard of ice cream pies though?
Peach season is the best season! It's such a sweet and juicy fruit that is perfect for a day at the beach or in the place of a...
What's better than a pie? A turnover! Why? Because a pie is made for a group of people, while turnovers are made especially for...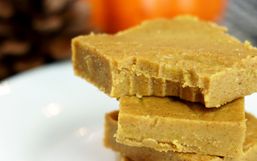 When I was a kid, fudge was something that so rich and decadent it came around maybe once a year.
When we crave chocolate, rarely do our minds first go to white chocolate. Why is that?
When you think of a warm day, what flavors come to mind? Maybe some BBQ flavors like hamburgers, hot dogs and grilled veggies.
Have you offered to bring a dessert to a dinner party or family gathering before and then realized a few hours before the get...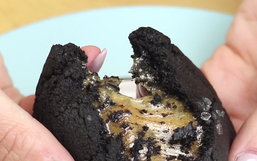 So another year has passed and your little trick or treaters have come home with a sack full of candy, and right at the bottom is...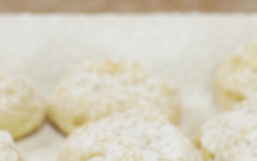 There's something incredibly heartwarming when baking cookies, especially when they are easy to make, and come out perfectly.